Installing a floating/rocket valve to the KSC/KWA Glock Series
Important note
:
Retailers use both the terms "floating valve" and "rocket valve" very loosely, both refer to the same thing.
The gun that I'm using for this guide is my KSC G19, but as long as your Glock is a KWA/KSC, this guide would work. Full-auto Glocks have a slightly different blowback unit but the valve is the same.
This guide is only to upgrade/replace your stock floating valve with a new one. (In case the stock one broke, or you want more power out of your Glock)
As of right now, September 2008, there are 5 options you can choose from.
1- Stock floating valve
2- Hurricane floating valve (comes with the hammer spring/recoil spring set)
3- Shooters Design floating valve
4- Firefly rocket valve
5- R.C.C Rocket valve
5- Airsoft Surgeon rocket valve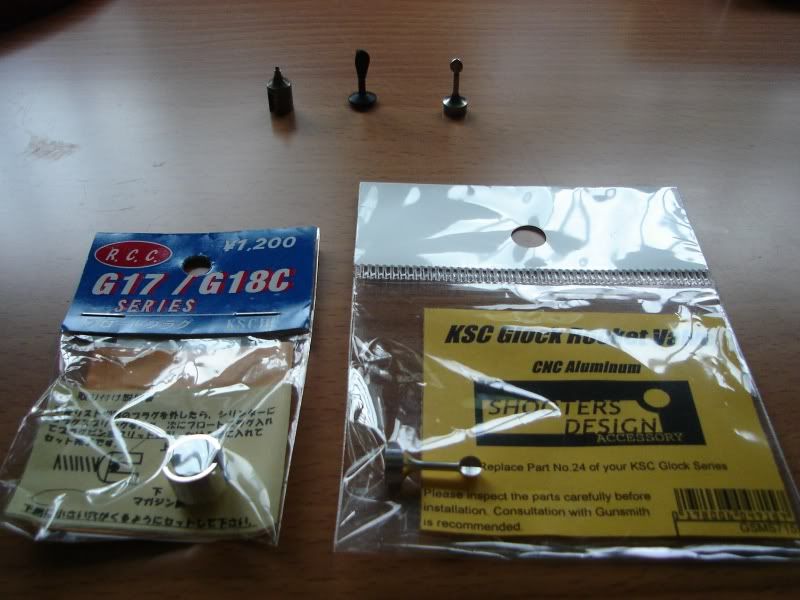 From left to right, Top: Hurricane, Stock, and Firefly. Bottom: R.C.C, Shooters Design.
My recommendations would be the Firefly or SD valve. I have built several KSC Glocks with the Firefly or SD valve installed; no complaints. My Airsoft Surgeon valve broke into 2 pieces after a couple hundred shots. I have not bought another one since. It works great before it broke though. I haven't tried the hurricane valve the entire time I've had it. I haven't tested the R.C.C. yet either, just got it a few days ago.
So enough mumble jumbo, let's change that valve. Tools: a hammer, a chopstick, Philips screwdriver, thin punch (I use a retaining pin from my broken KWA magazine). Improvise if you don't have the specific tool(s).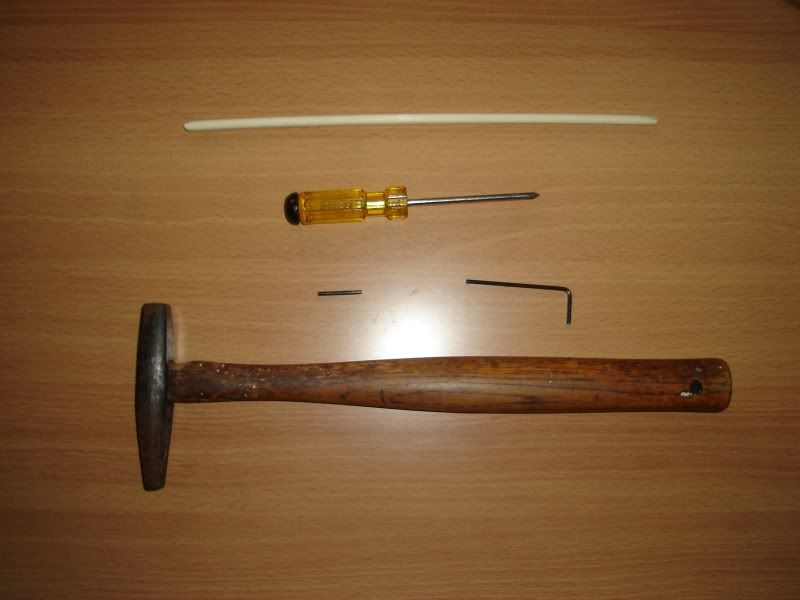 Edited by airborne101, 11 March 2013 - 12:37 PM.