A while back I receieved Some sorbothane sheets to experiment with sorbothane cylinder head dampers. The sheets were 1/8in thick and 50 durometer. I really wanted 70 durometer but haven't received any yet. Although there is a sheet on it's way soon.
I decided to see what results I would get if I replaced my KWA M4's rubber cyl head pad with sorbo, so I took some before and after data and was about to post results when I stumbled upon TPE's Thermoplastic Elastomers.
You see, here in Japan, earthquakes are common. So in just about every hardware store you can find TPE and SORBO pads to attach to large pieces of furniture to absorb all impact from an earthquake.
First I'll post the original results from the sorbothane.
Test subject,... KWA M4A1 sp120 spring Guarder aluminum piston head.
Here is a video of the gun firing before the sorbo pad install
Here is an audio analysis of the stock pad sound...
I took out the old cylinder head and pryed out the old rubber pad...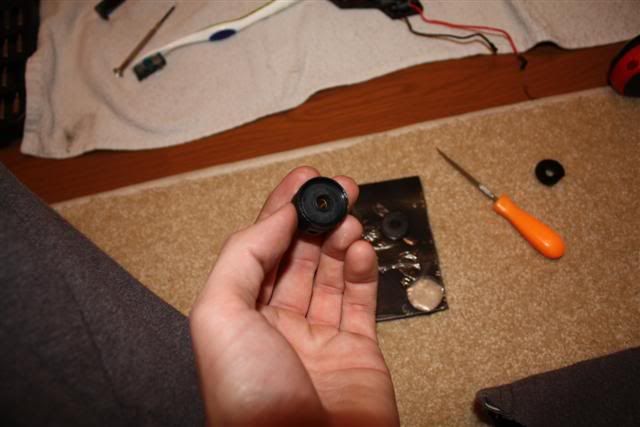 I then took some ordinary objects and sharpened them into sorbothane "cookie cutters" using a trusty angle grinder.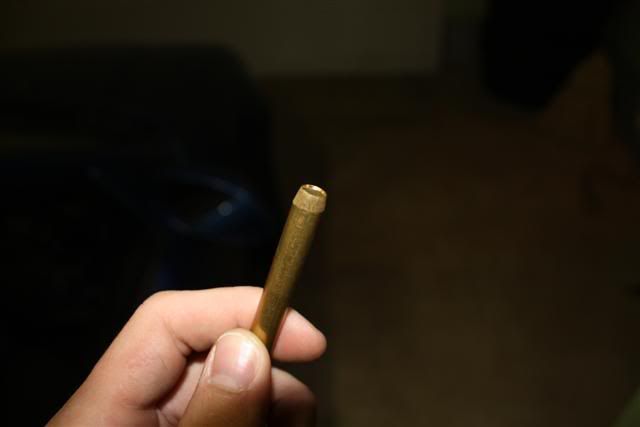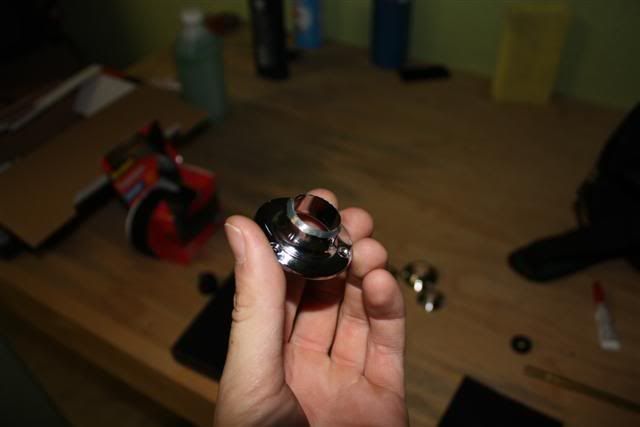 I then used a hammer/cookie cutter to cut out some sorbo pads for various cyl head designs...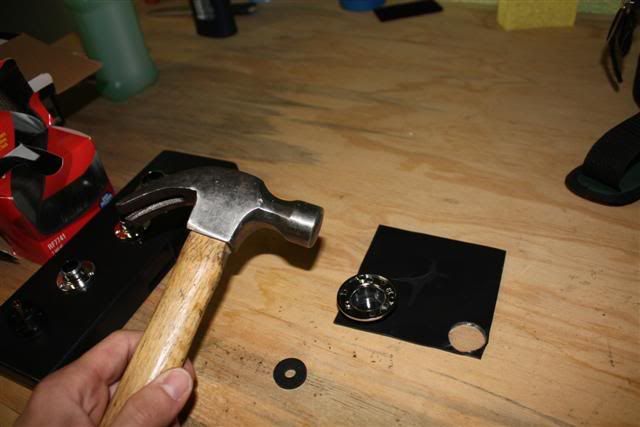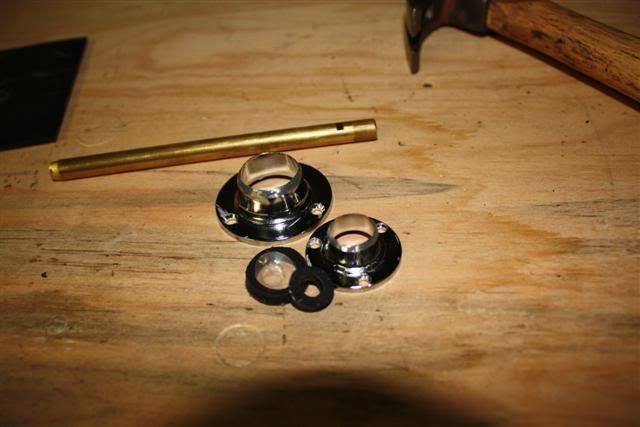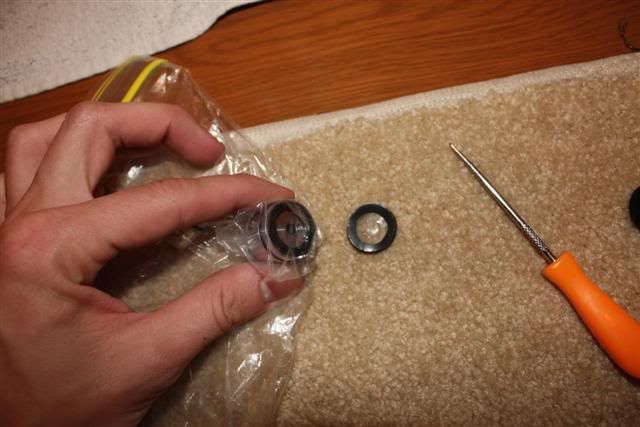 Then I cleaned the new pad and the cylinder head with alcohol...
Then I glued on the new sorbo pad...
Sorbo pad equipped head ready for reinstallation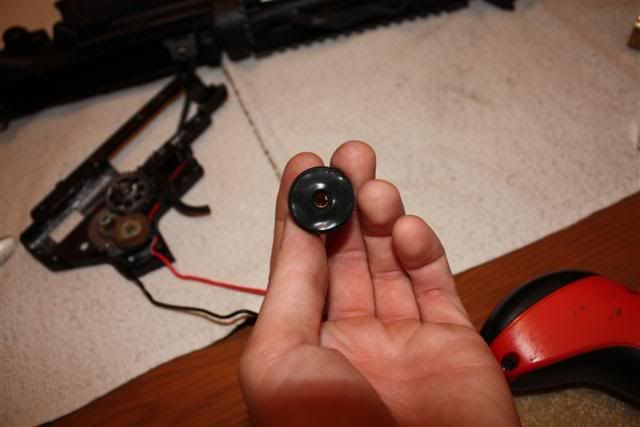 The Sorbothane pad definitely had much better properties for shock absorbtion than the rubber pad, but I was dissappointed with the results.
The gun still jolted just the same as before and the sound report went pretty much unchanged.
Does this mean that the sorbo pad isn't working?
No, only time will tell if it is helping the gearbox from cracking. But the gun sounds and feels no different than before.
Anyways here is a video of the gun with the sorbo pad installed..
And the audio analysis with the sorbo pad.
Now, being dissapointed with these results I promptly ordered some 70D sorbothane to see if any different results could be achieved.
But, like I said, I stumbled upon these TPE pads at a hardware store.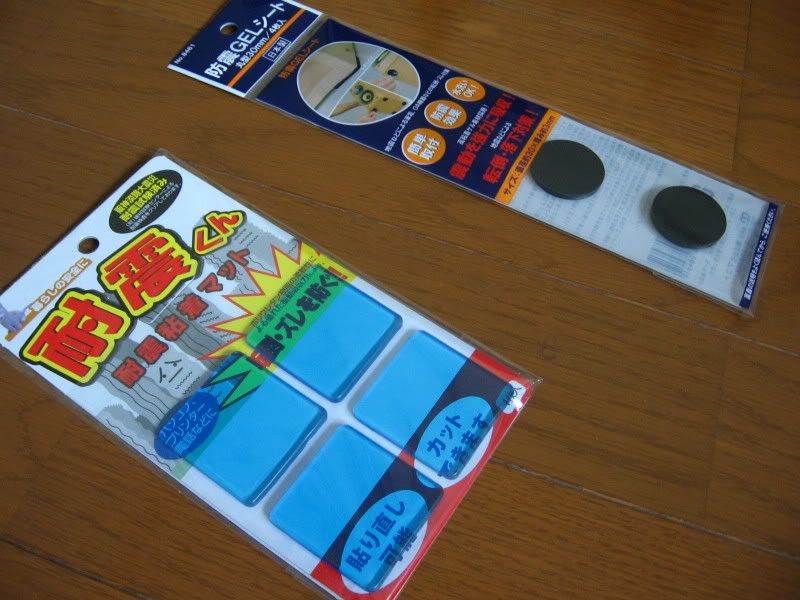 They are designed to be placed under 30kg+ pieces of furniture for years at a time and absorb any earthquakes!
So as you can imagine this stuff is pretty durable, but just to be sure.....
I struck the piece on the right 153 times with a metal claw hammer. It escaped virtually unblemished and completely intact! It can definitely handle a poly carb piston head being pushed by an sp120 spring.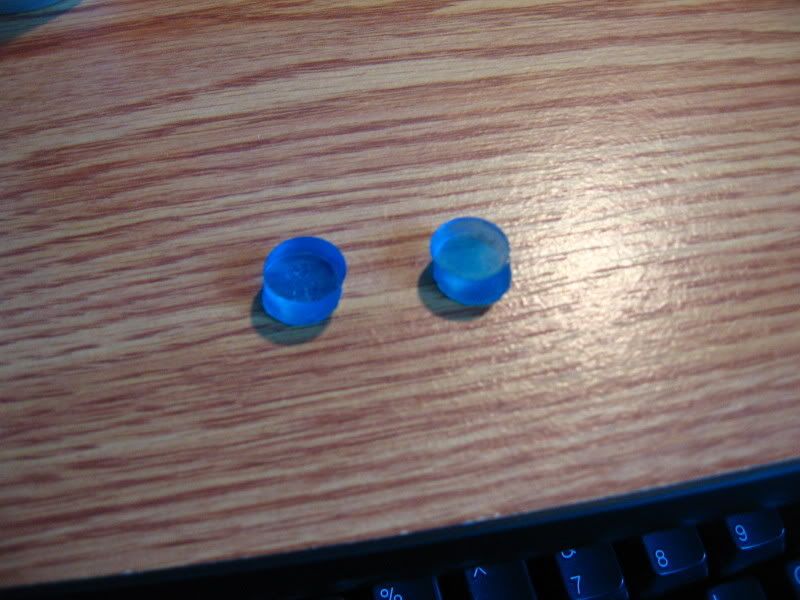 Now using my sorbothane cookie cutters, I made a new pad using the clear blue TPE and installed it into an Area 1000 cylinder head and put it into my CA SG1 G3 which also has an sp120 spring and ver 2 gearbox.
I don't have before and after videos but I can assure you, the attitude of this gun completely changed. A "thud thud" sound replaced the "Crack crack" sound from before. and the gun does not jolt in my hands like the KWA.
Here is a video...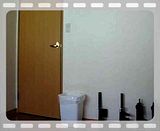 and audio analysis of the TPE G3...
I am very impressed with the TPE so far. Soon I will install it in more of my guns and post further findings.
here is wiki on TPE...
http://en.wikipedia....astic_elastomer