A guide I made for ASB, figured many people over here could use it aswell.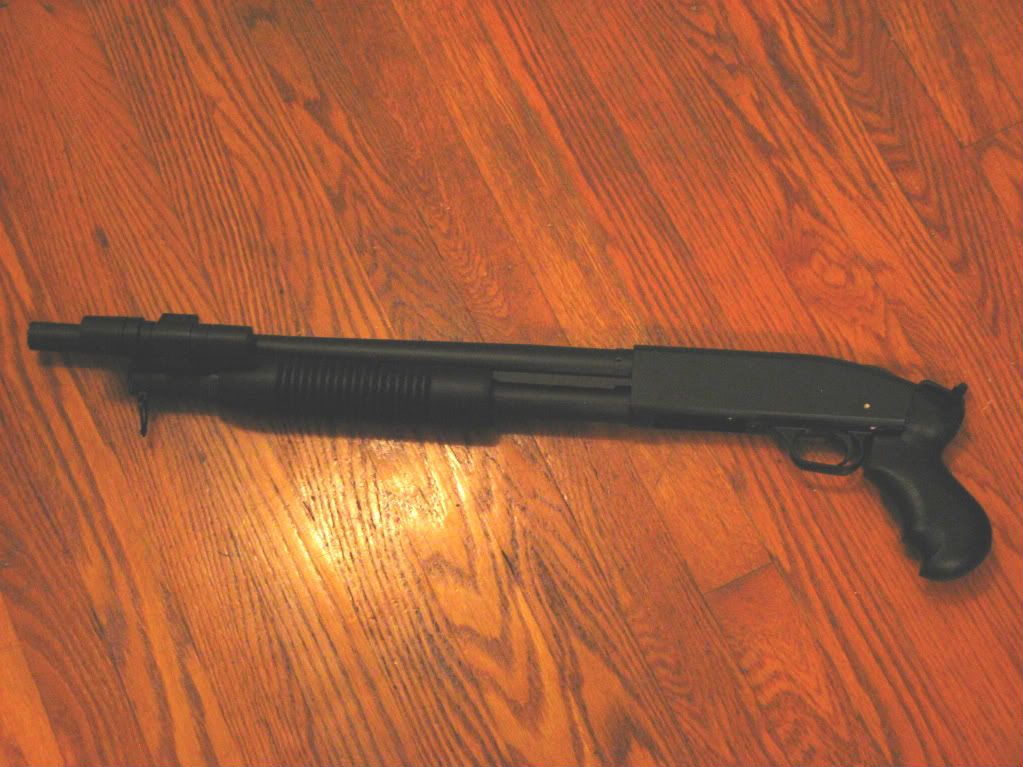 First you are going to want to take the stock/pistol grip off. In this case I was using a RS pistol grip. On the original full stock there are two screws on the rubber butt pad. Then after that comes off there is another long screw on the inside.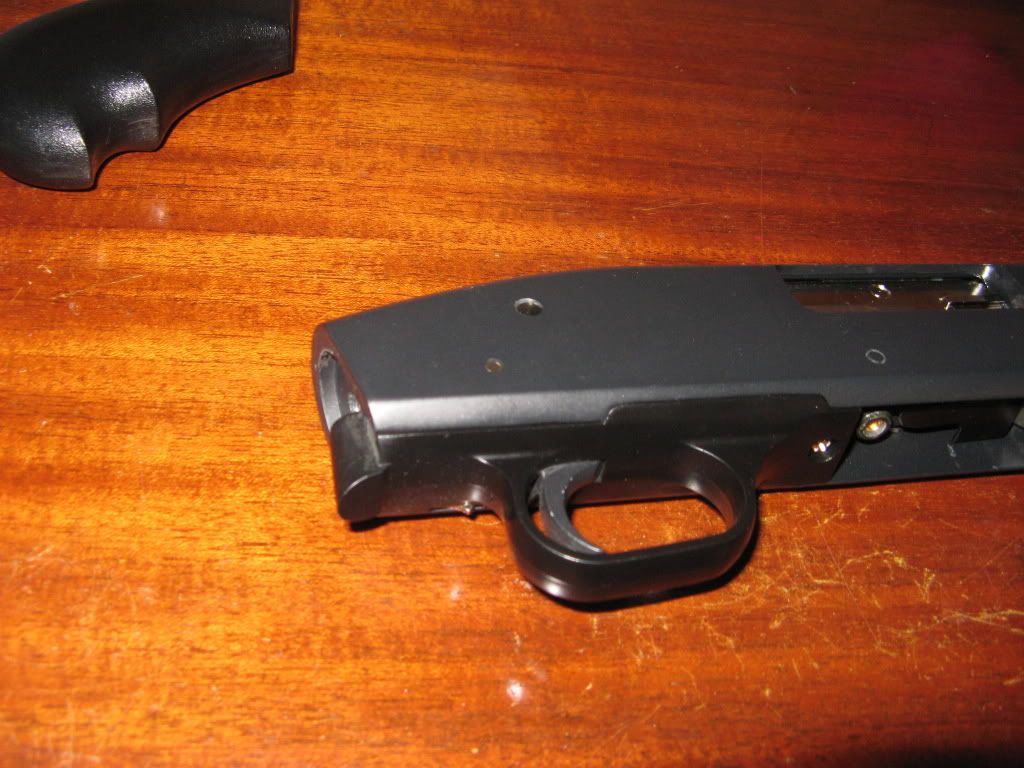 Then unscrew the black ring at the front of the fore grip. After that take out the two small grub screws located on both sides of the barrel close to the receiver.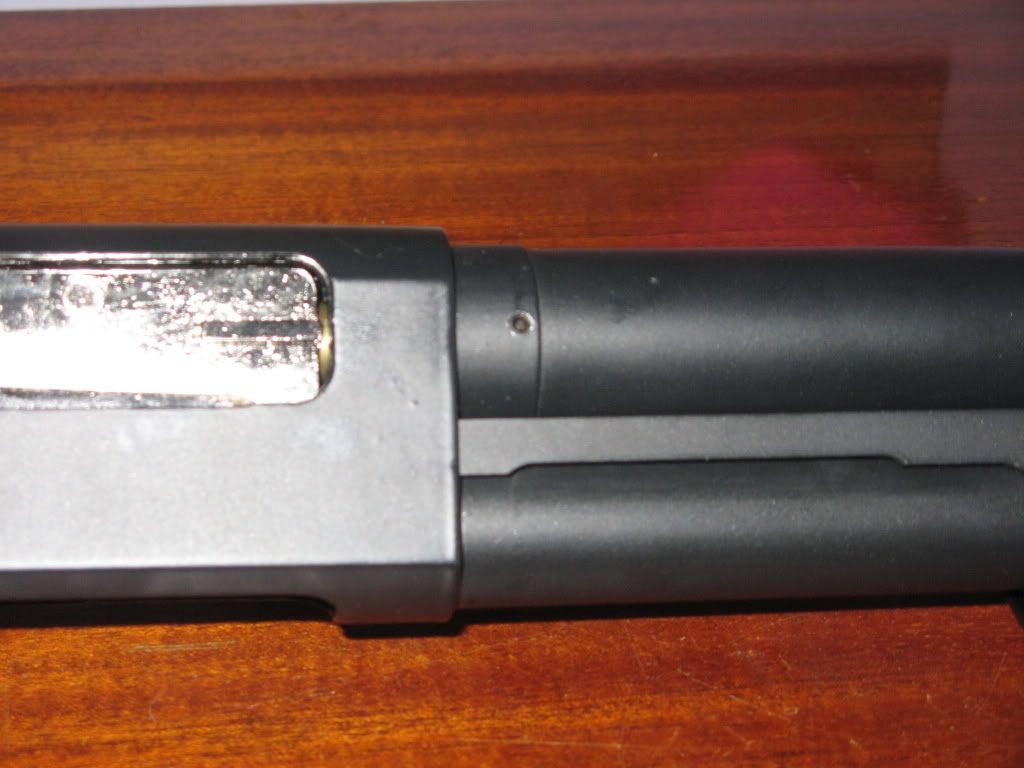 Now you should be able to slide the barrel and magazine tube off. A bit of gentle wiggling may be required.
You should be left with this.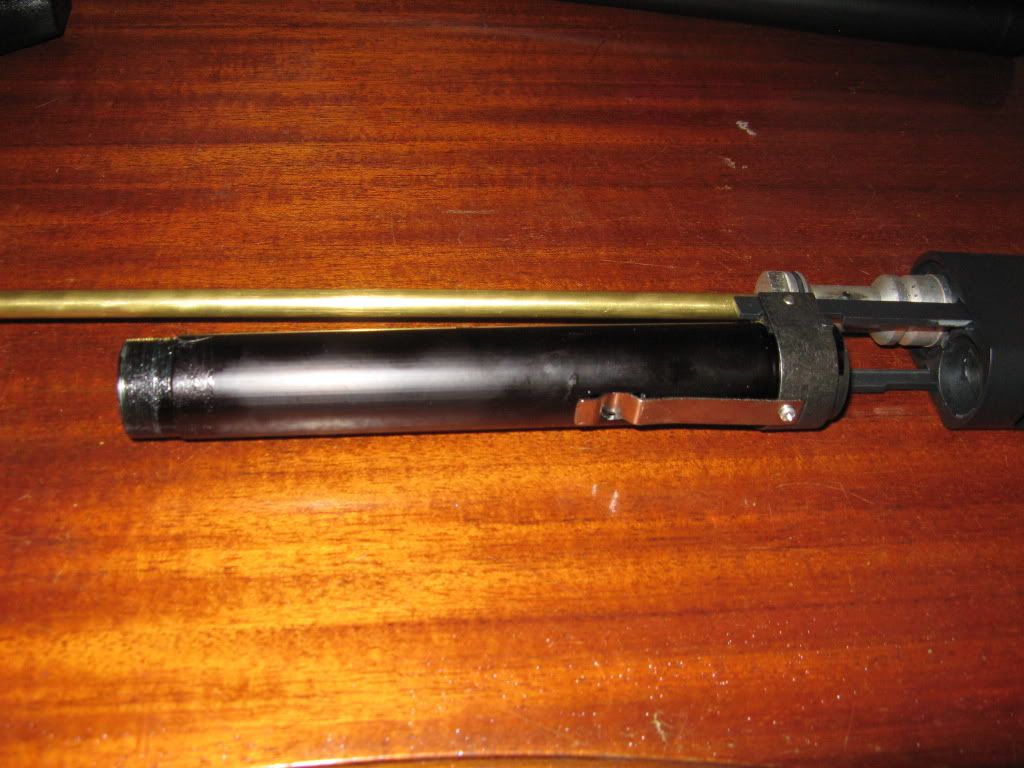 From here you can unscrew the inner barrel to remove it.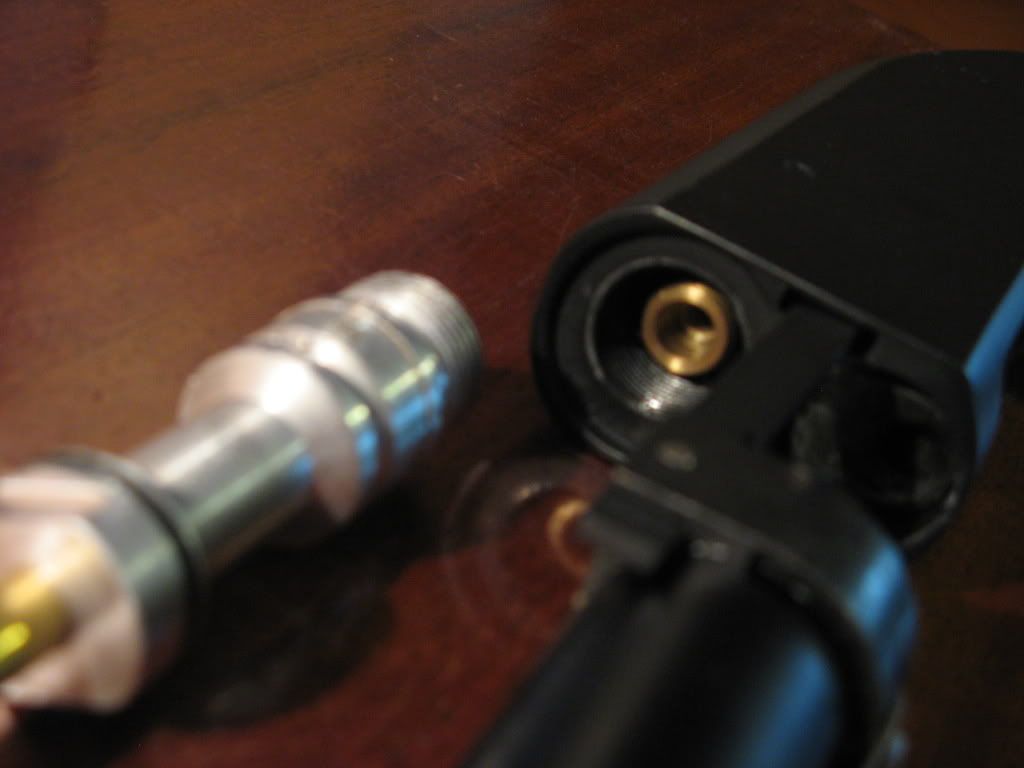 Now take out the two pins that connect the charging arms to the pump tube. For me the first one fell out and with a bit of tapping the second came out. Be careful as these are small and very easy to loose. Its hard to see from the picture but you will know what Im talking about when you get there.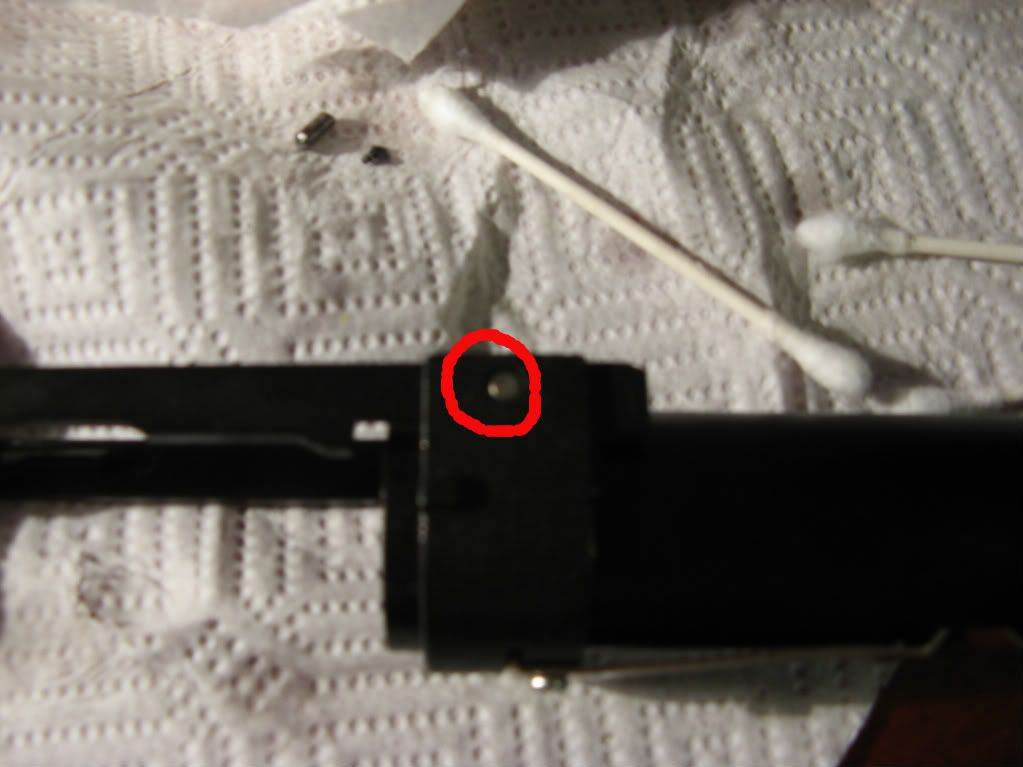 Next you need to knock out the silver body pin and remove the screw just in front off the trigger guard.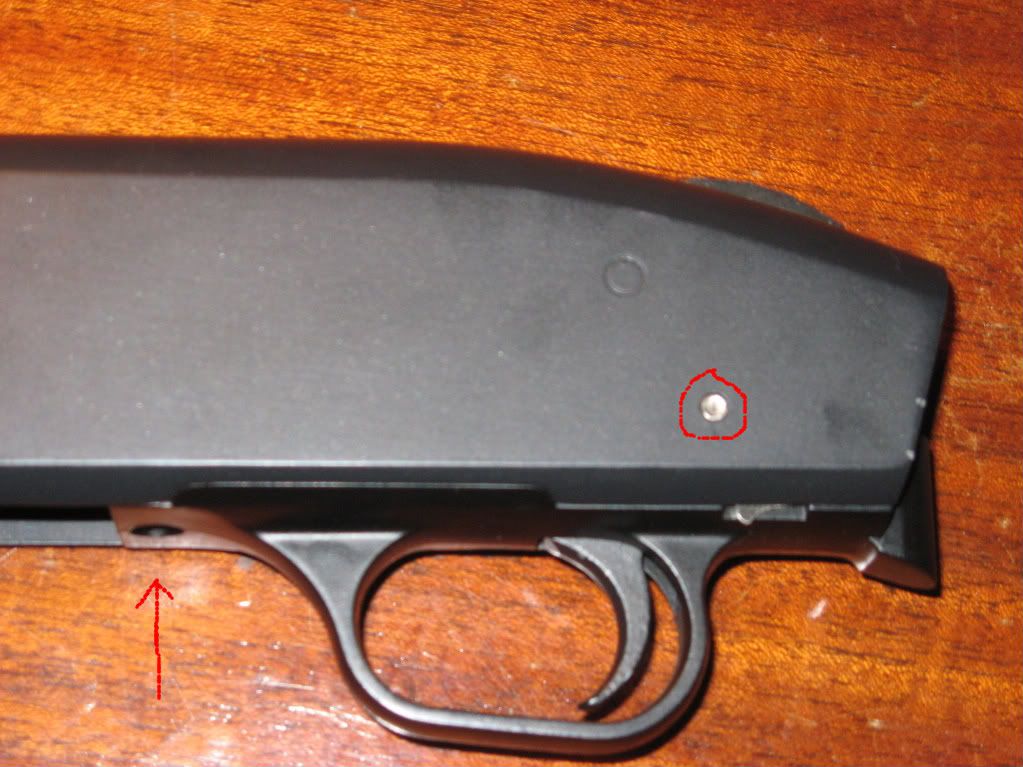 After that you should be able to pull the trigger mechanism out. Itís easier if you pull from the back.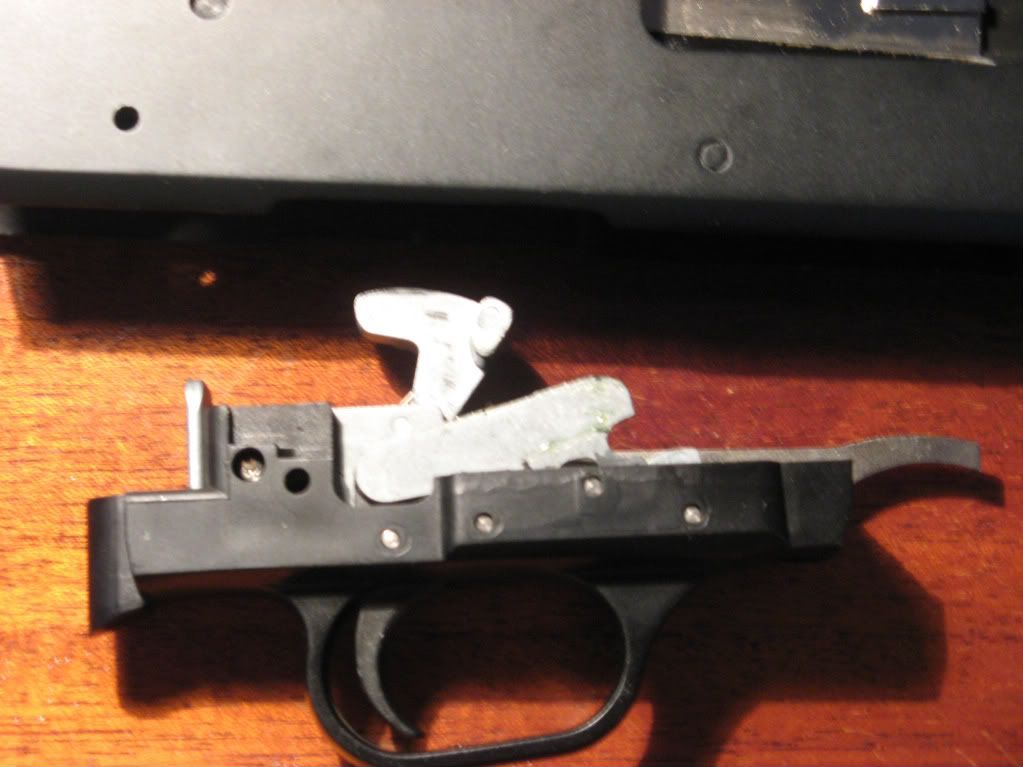 And now the final step. It takes a bit off wiggling but you should be able to pull out the rest of the internals out. Itís easiest to angle the back down and pull it out that way.