Hello,
I would like to let everyone know that Strike Force Sports will be coming to Long Island NY. We will have a 15,400 sq ft dedicated place to play airsoft that is fully heated and air conditioned for the winter and summer climate. The actual playing field will be 11,000 sq ft and the floor will be AstroTurf not your typical concrete. The field will have CCTV's wired up to monitors in the staging areas, so players who are not playing or already out can watch the action on the field. Once the field opens up we plan on doing night games with simulated moonlight and smoke machines going on the playing field. Once we open will have two staging areas and one with vending machines for snacks and drinks. Also in one staging area we will have a PS3 hooked up to a TV that players will be allowed to use during the downtime.
We will also offer a membership plan. This plan will cost a yearly fee that will give you discounts on admission to play and discounts at the pro shop. On top of that members will be given a locker to store their personal belongings during game hours.
We will have a proshop in house carrying everything from affordable Echo 1's to higher end guns like Classic Army, KWA, and G&G, with rentals being available to new players. We are still a few months from opening out doors for play but wanted to get the word out about our store. We will be located on Commack Rd. in Deer Park, NY. The unique aspect about our place is that you will never play the exact same layout twice. The system we have allows us to change up the field every weekend so you aren't playing in the layout you always do. Another great thing about this field is that there are two mezzanine in either corner of the field to allow for snipers.
We want this to be place to help out the airsoft community on Long island with giving them a fun place to hang out and play some CQB.
Our website is currently under construction but you can check here for any updates as it progresses.
http://strikeforcesports.net/
The field Rules:
- 350 FPS limit with .2's
- Under 18 requires full seal paintball mask
- Over 18 full seal goggles and a neck or face covering
Here are some proposed field layouts: For reference each house seen in the pictures will be ~15' X 20'
Sorry for the poor quality pictures but at the time when these pictures were taken we did not have an actual camera on hand.
This is pretty much a basic layout consisting of angled streets and staggered alleys.
This we call the "Plaza" since the circle shaped empty spaces will be filled in with fake trees and trash cans to give a different kind of cover.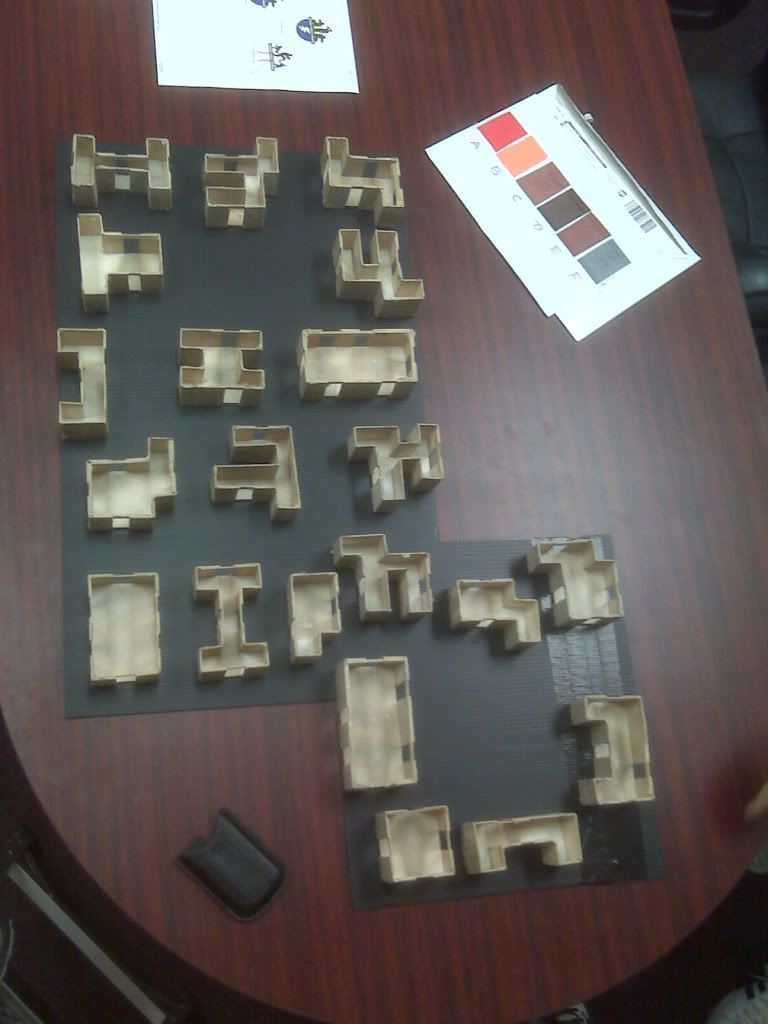 This will pretty much be like a killhouse with how the buildings are snaked together with the large building in the middle.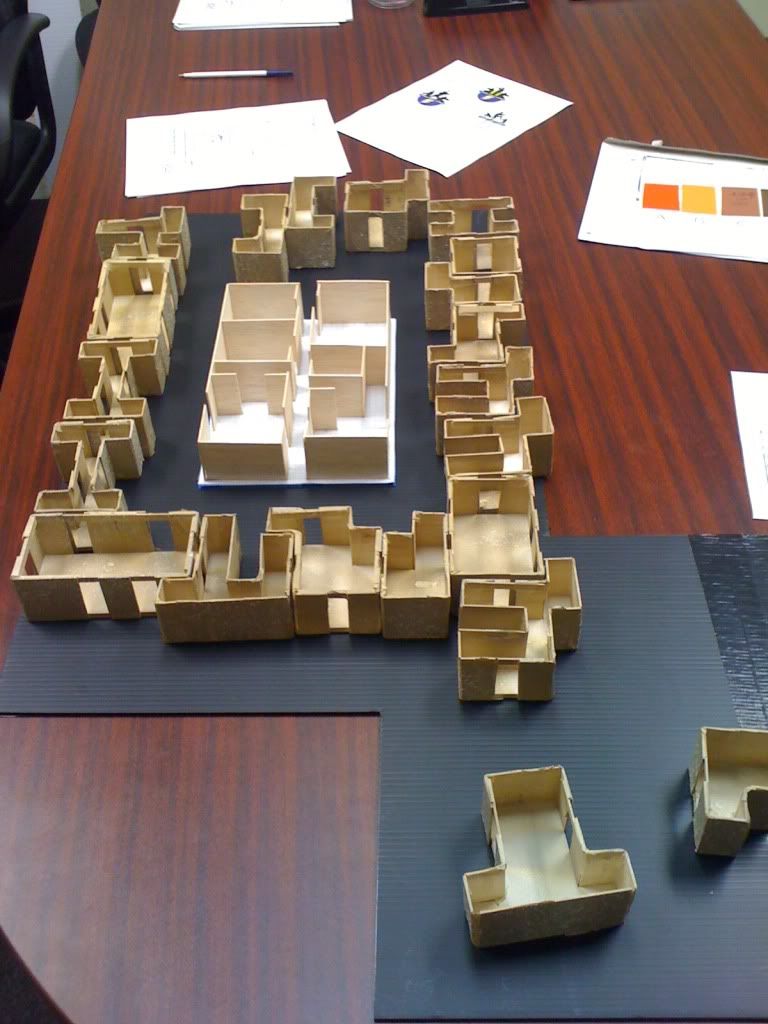 The last layout we have come to call "The Gauntlet"
Edited by Strikeforcesports, 01 September 2009 - 03:55 PM.