Hey guys. Today I'm selling a few pistols and parts.
First off, I will only accept Paypal. No money orders or checks.
You must also pay first then I will ship the item out.
ALL PRICES ARE NEGOTIABLE unless otherwise stated!!!
PM me for additional info and payment and shipping.
Sold Inventory will be updated on all daily bumps
Additional pictures available upon request.
WILL ONLY SHIP WITHIN THE MAINLAND US.
~~~~~~~~~~~~~~~~~~~~~~~~~~~~~~~~~~~~~~~~~~~~~~~~~~~~~~~~~~~~~~~~~~~~~~~~~~~~~~~~
~~~~~~~~~~~~~~~~~~~~~~~~~~~~~~~~~~~~~~~~~~~~~~~~~~~~~~~~~~~~~~~~~~~~~~~~~~~~~~~~
Heres a pic of everthing im selling: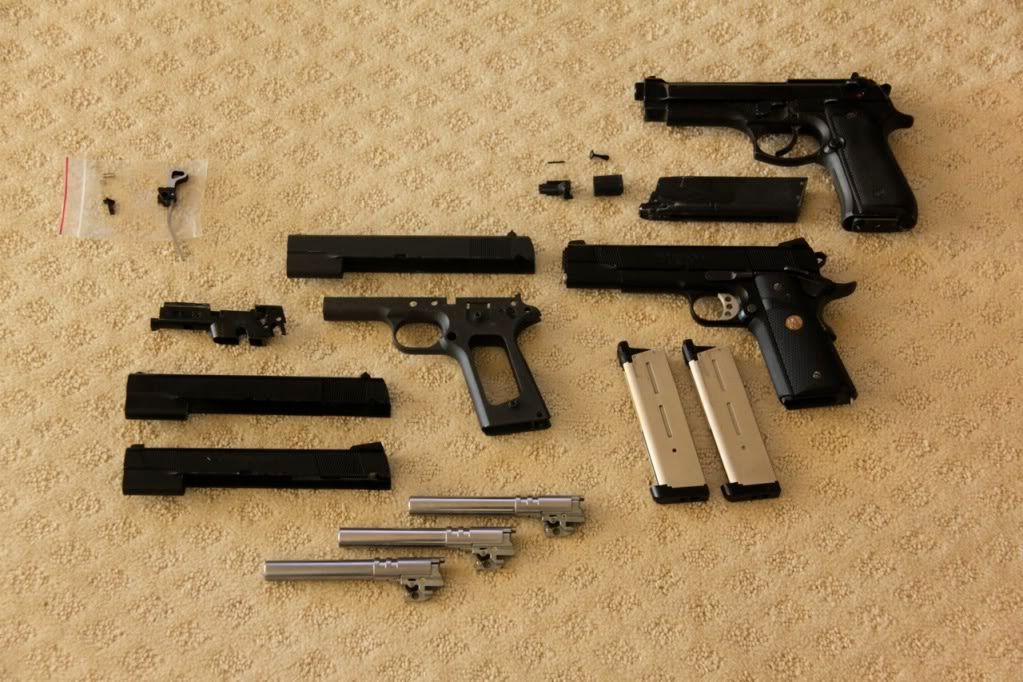 1.
To start things off, Lets go with the Tokyo Marui 1911 MEU.
It shoots very well at roughly 330-340 FPS on propane. It has always been maintained well but there are a few blemishes on the exterior from use on the field. It has been upgraded with a NOVA spring guide and NOVA spring guide plug. Both of which is $15 each from redwolf without shipping. I will also include the original spring guide and spring guide plug. The package comes with the original box and 2 magazines.
Selling for $135 shipped FIRM!!.
Heres some eye candy
: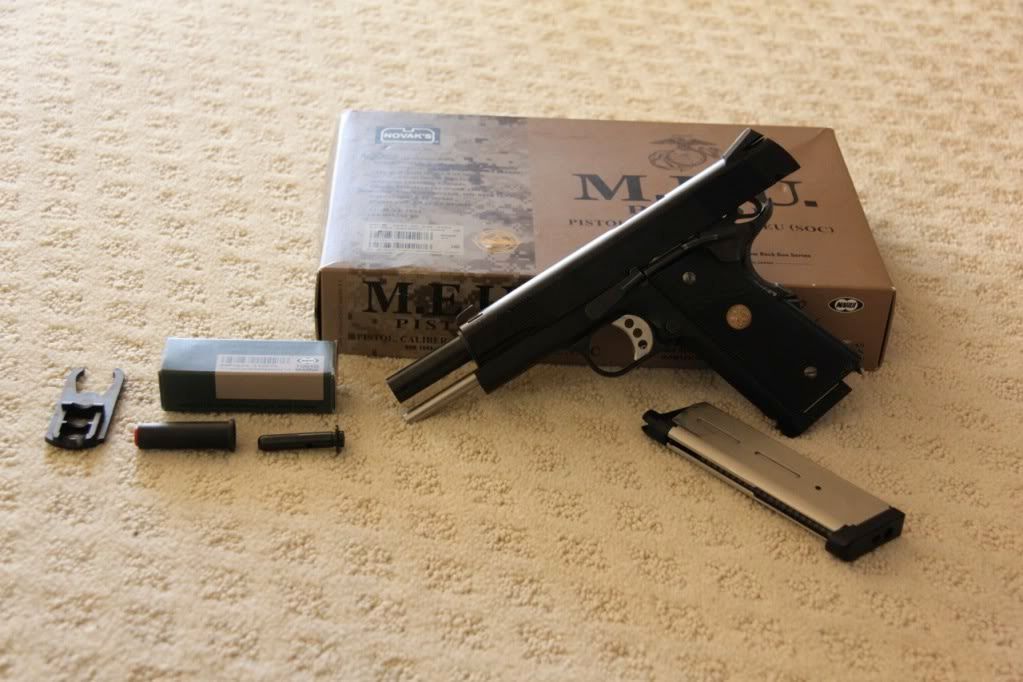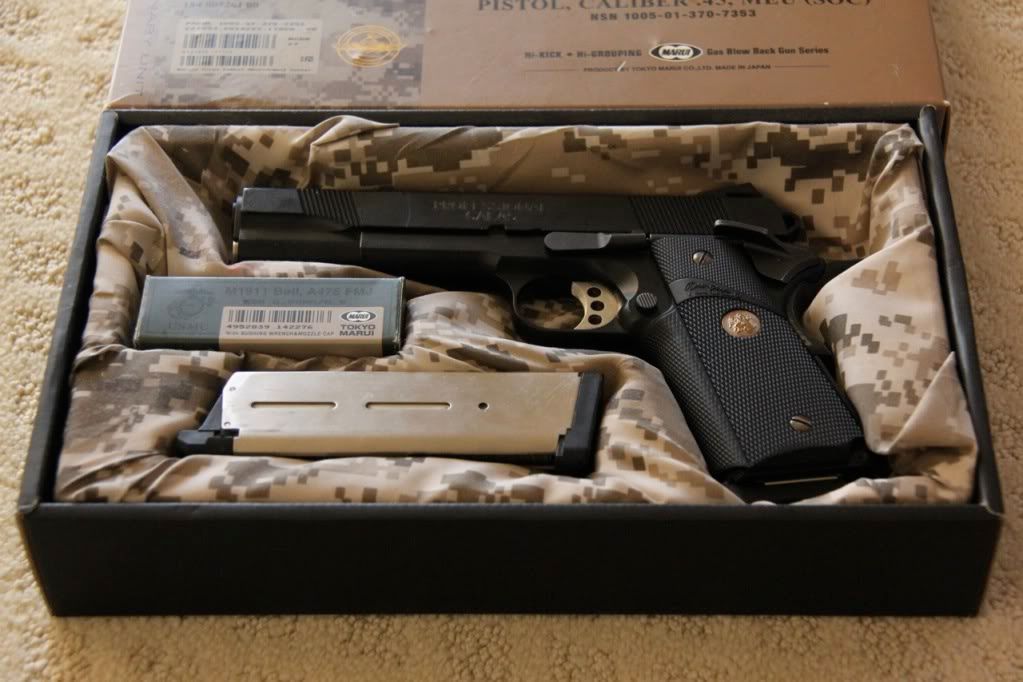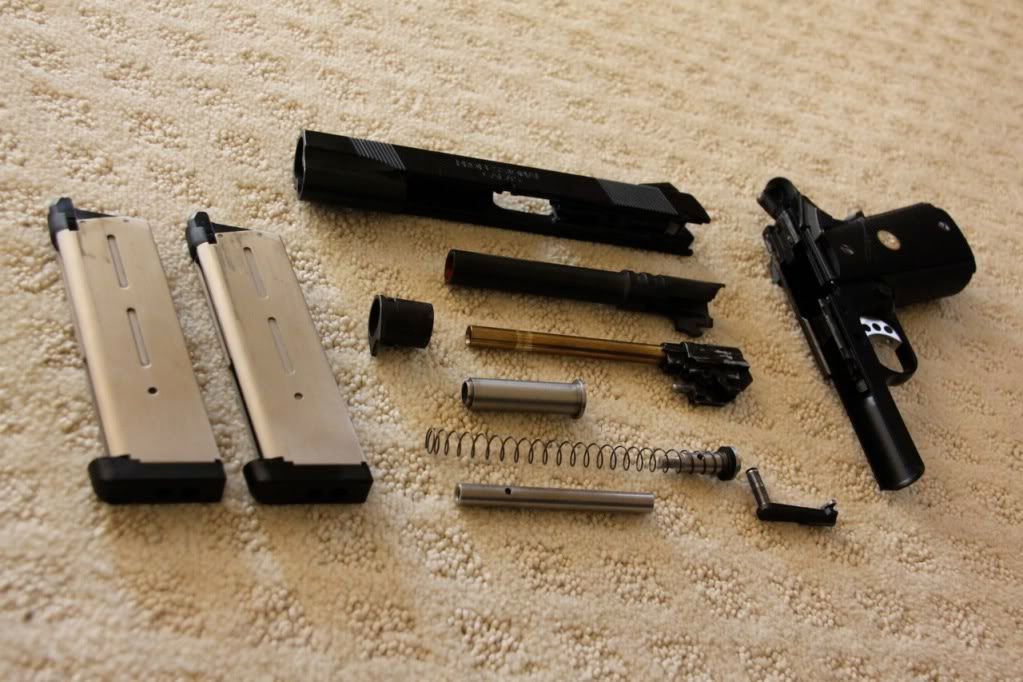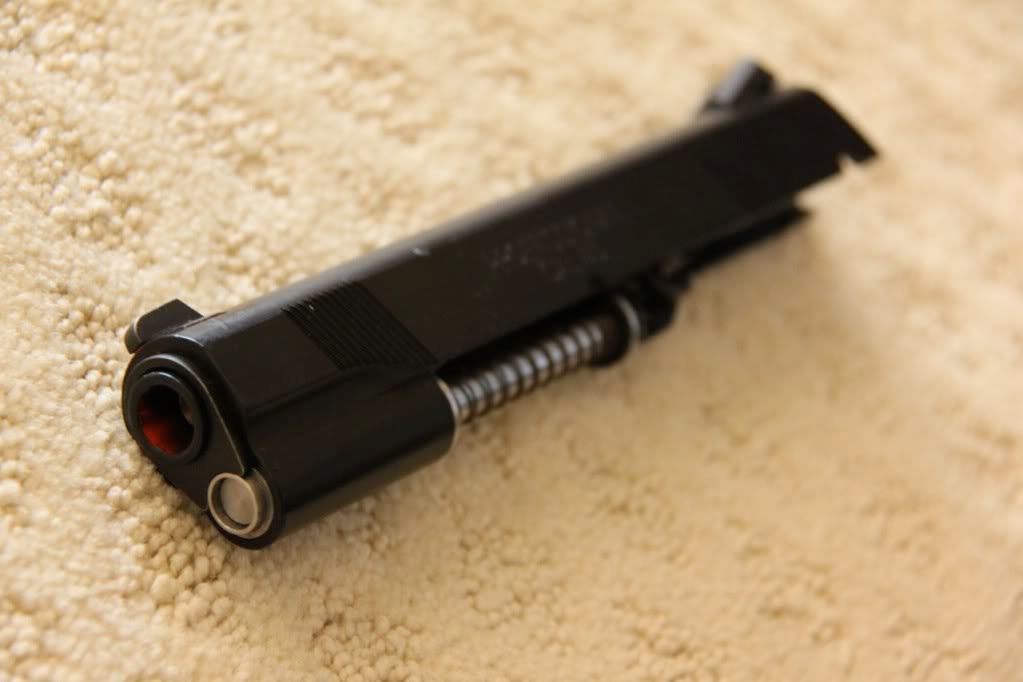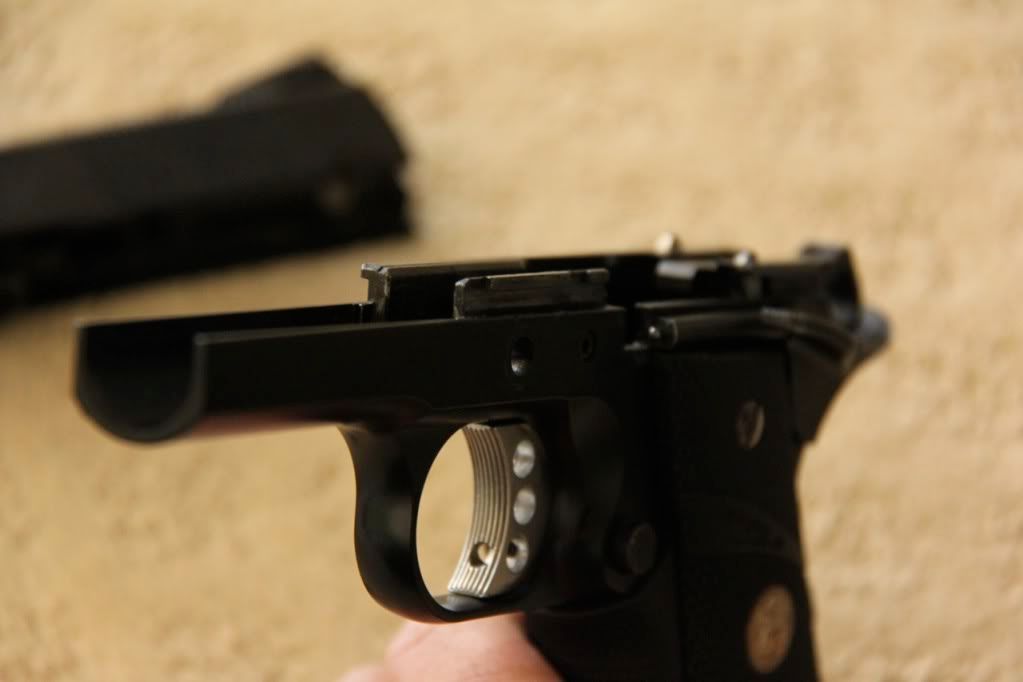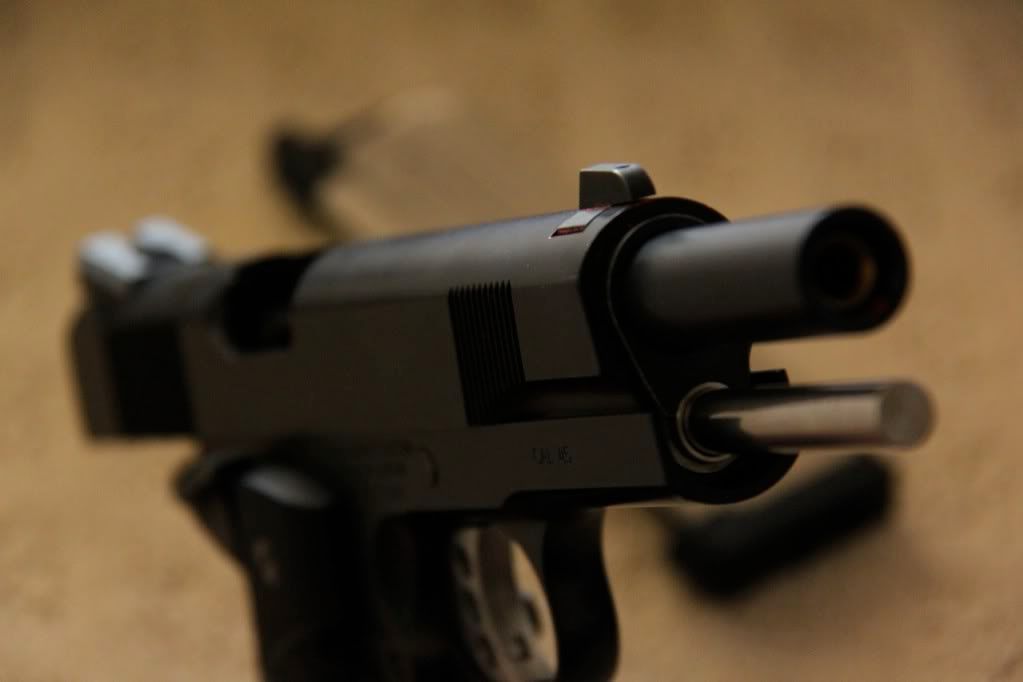 2.
For sale next are three WE metal barrels with the inner barrel and hop up assembly.
Selling for $18 shipped for all three.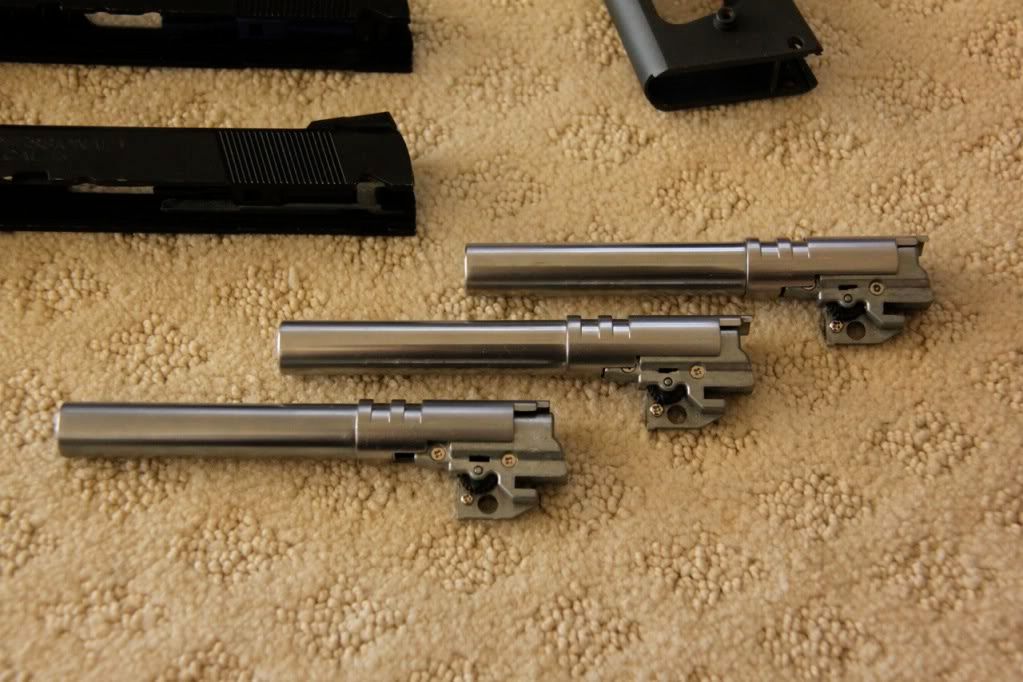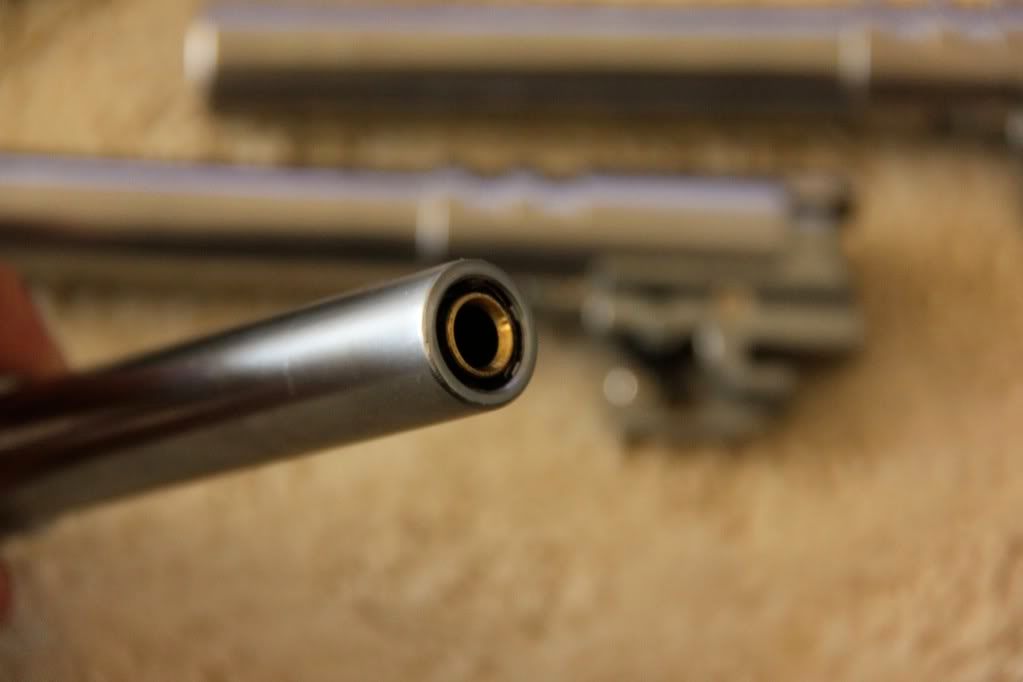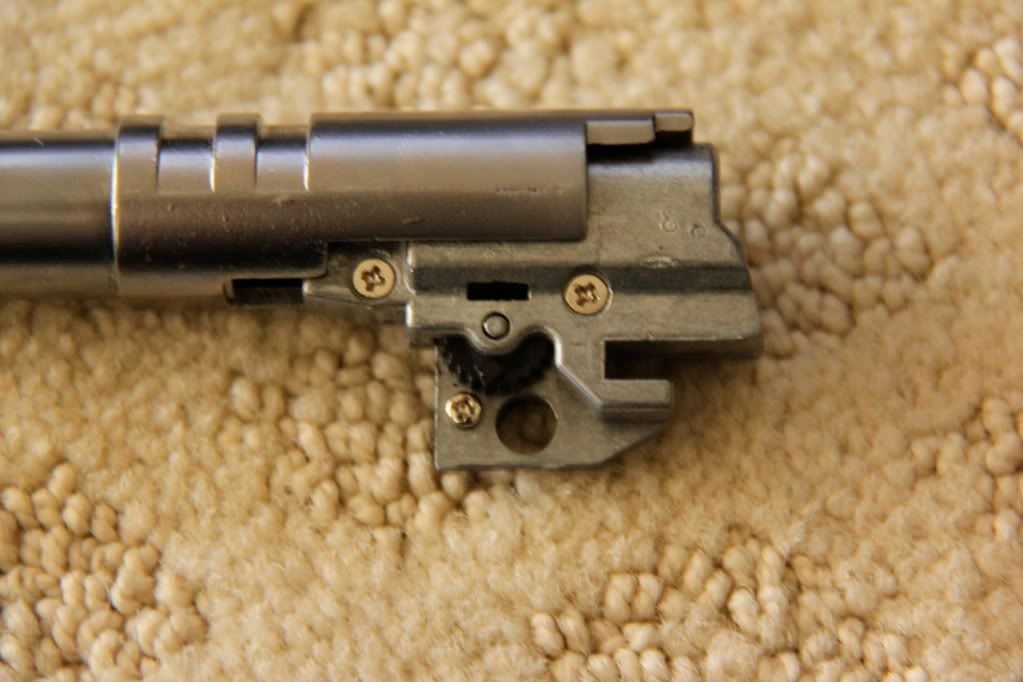 3.
Here are two metal slides for 1911's. I believe they are WE brand and they include the BBU. Does not come with anything else. One has the MEU style sights and the other has the original 1911 design's sights.
Selling for $20 shipped for both of them together.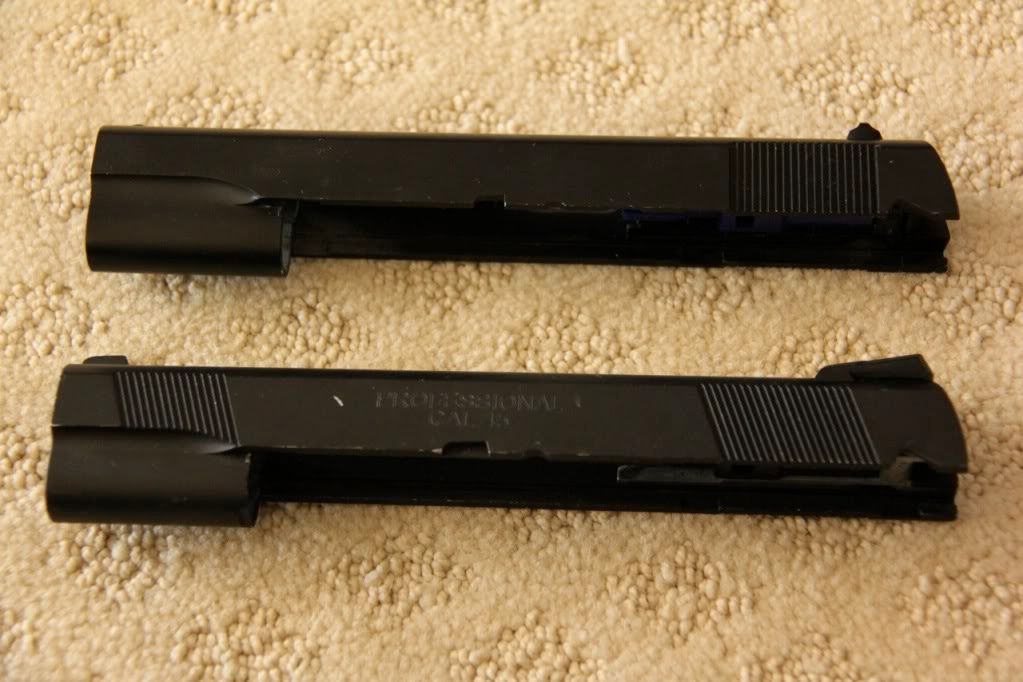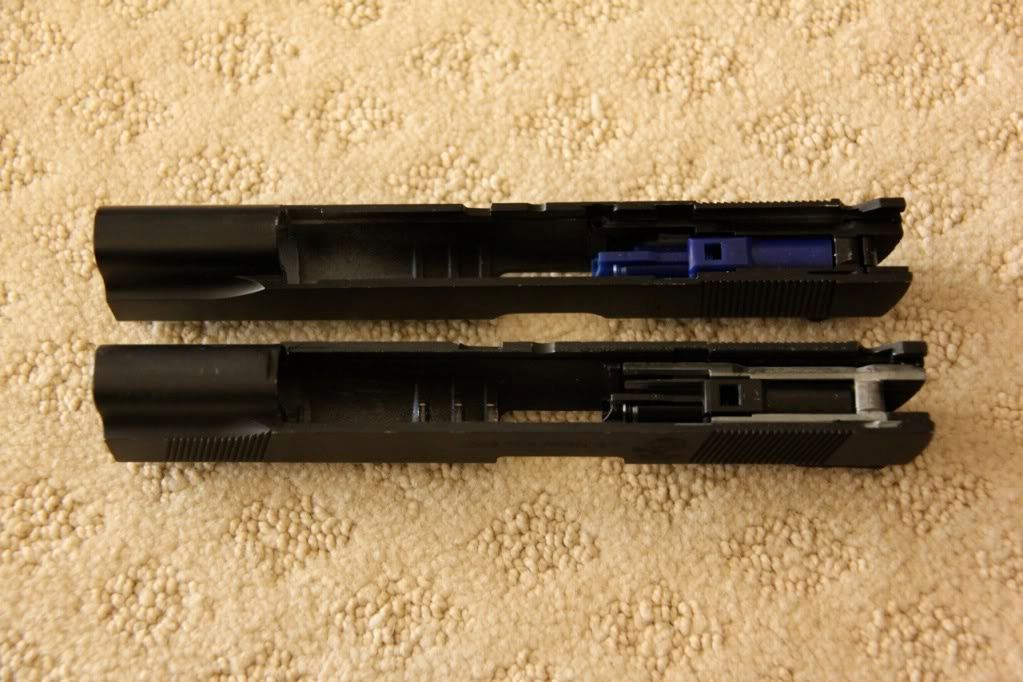 4.
This is another metal slide that I believe is WE. It does not come with a BBU. It has the older 1911 design's sights.
Selling for $12 shipped or $5 if combined with the other two slides above.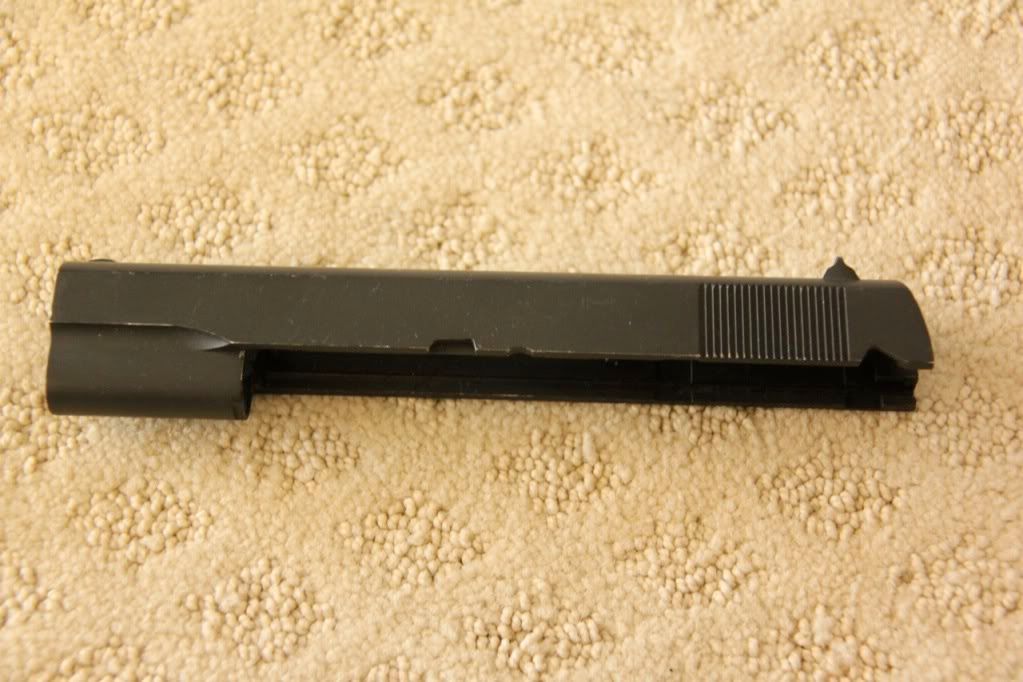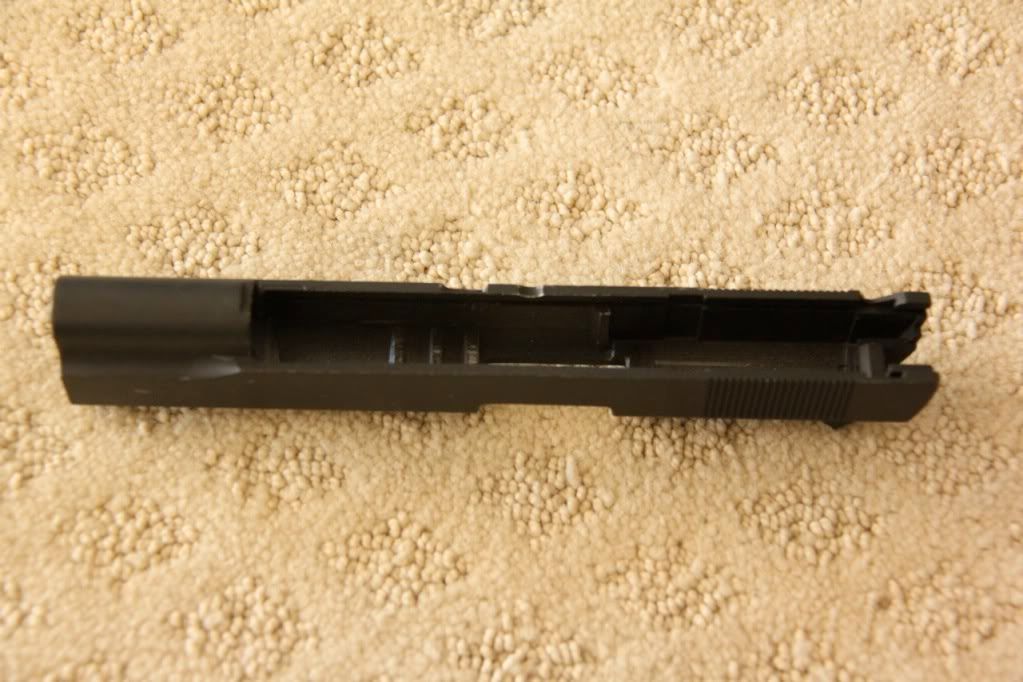 5.
This is a Tokyo Marui frame for the components that go inside the lower reciever of a 1911.
Selling for $12 shipped.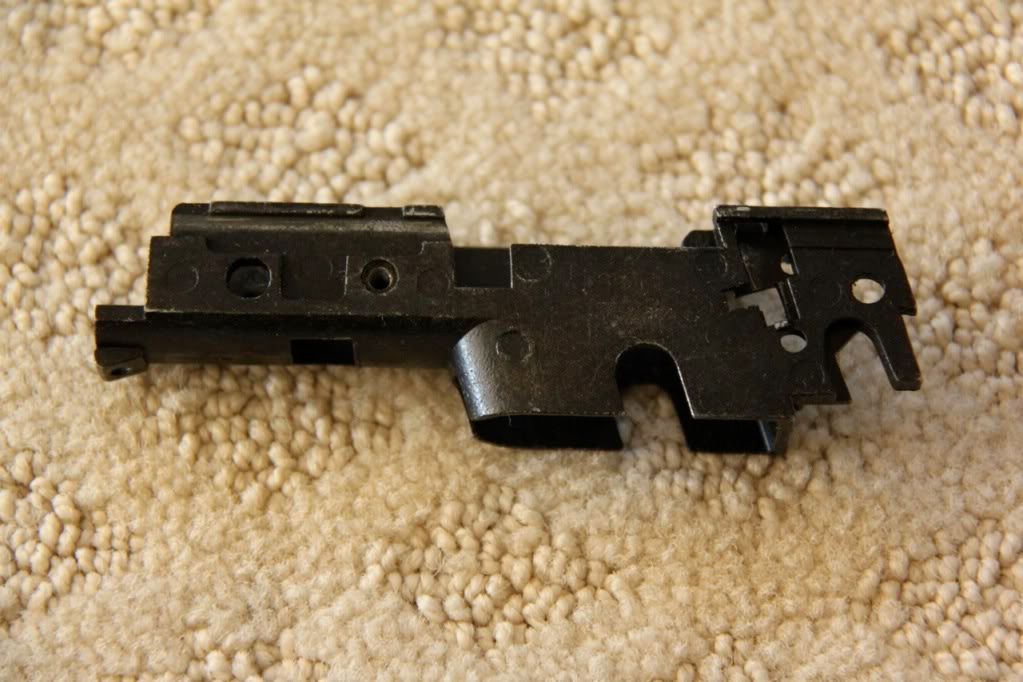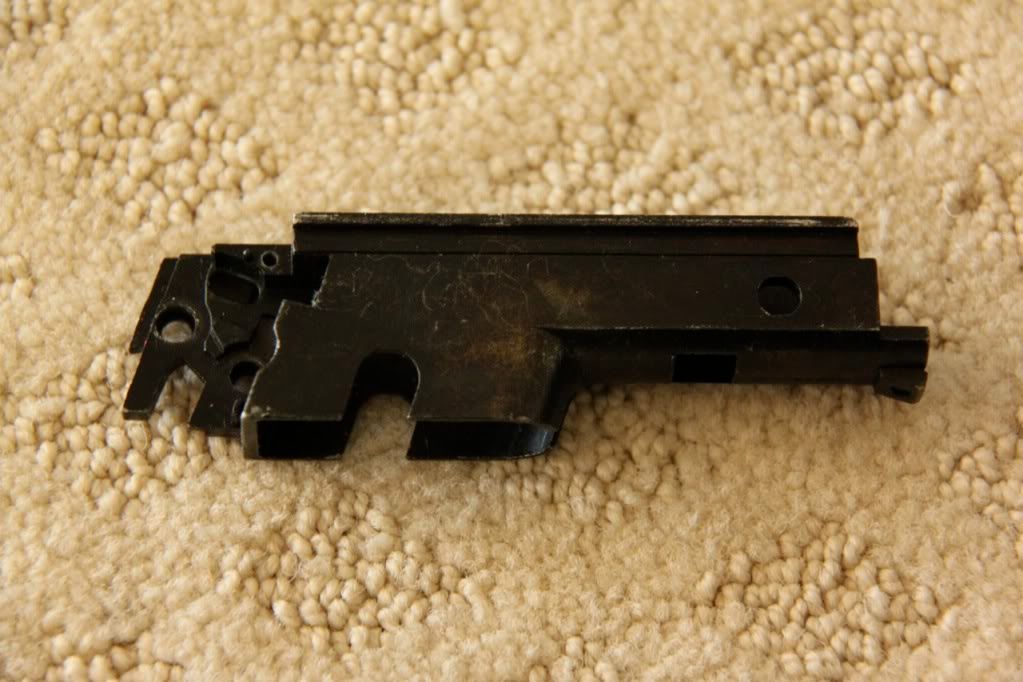 Edited by maruipro, 13 September 2010 - 08:03 PM.