I did a thread for my Vietnam War Loadout a long time ago. Recently, I started a Vietnam Airsoft group with my friends, and with the amount of research I've done since, I have a decent loadout together now. I could have added to my old thread but:
-It's 6 months old
-It doesn't do these photos justice
So, without further addo, my loadout: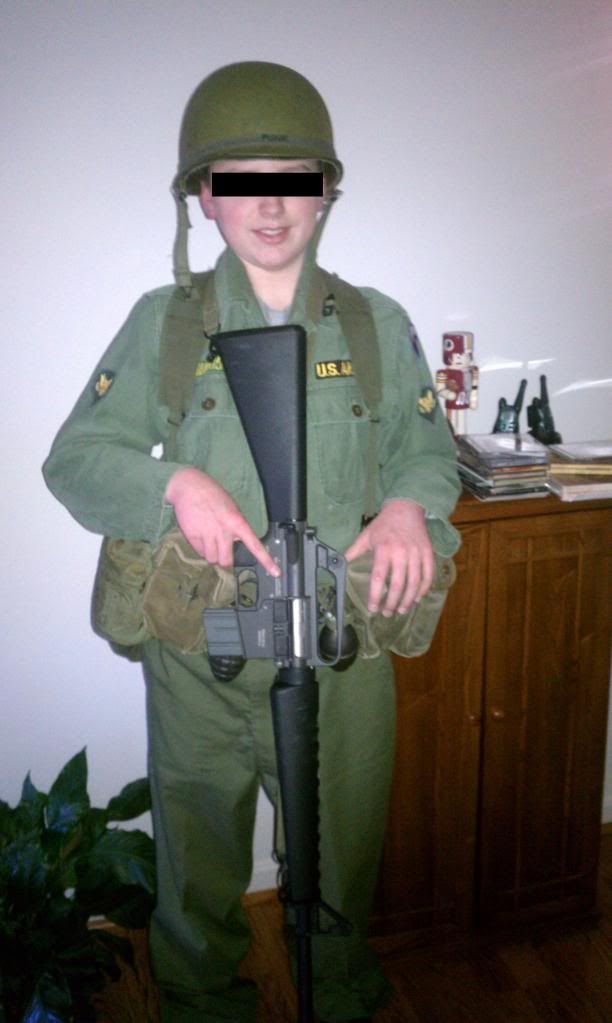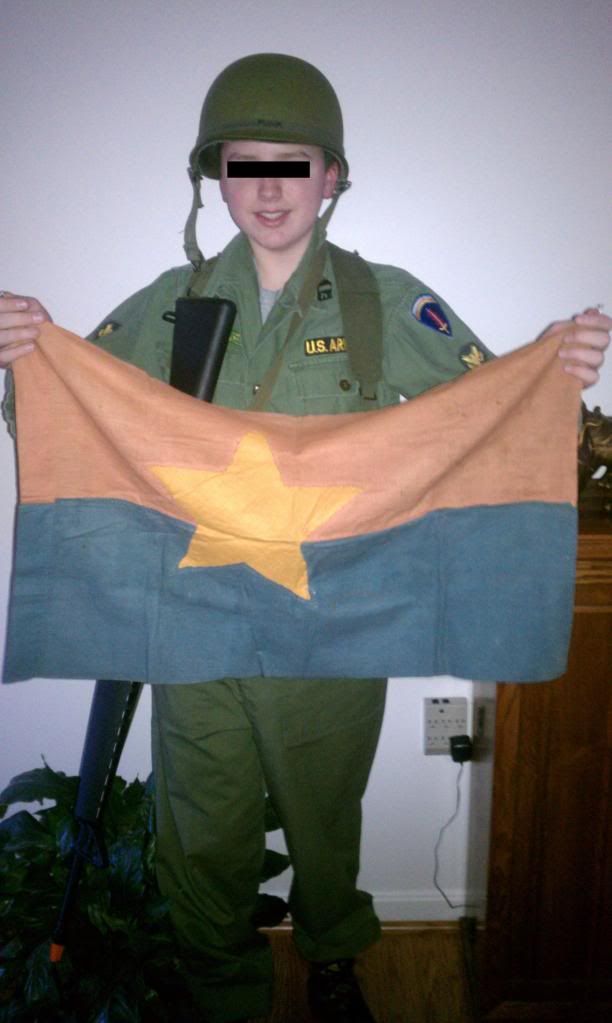 Kitlist:
Base:
- Utility Fatigue Shirt or 3rd Pattern Jungle Jacket (I have both, and for colder days I have an M65 Field Jacket)
- Utility Fatigue Pants
- 3rd Type Panama Sole Jungle Boots or MacNamara Boots, however I will probably never again wear the later for gameplay after what happened the last time I wore them.
- M56 Pistol Belt and Suspenders.
- M1 Helmet and Liner or OD Boonie Hat
Web Gear
- x2 M56 Universal Magazine Pouch
- M56 Canteen Pouch
- ALICE? Canteen Pouch (it's some weird thing, it had threads going up and sideways. I just got rid of the sideways ones and it looked like an M67 canteen pouch)
- x2 M56 OD Plastic Canteens
- M56 Butt Pack
- M67 Small First Aid bag
- Case ammunition pouch (for carrying spare ammo)
- Flashlight
Weapon
- Classic Army M16Vn, can't call it an A1 because it's halfway between a M16 and M16a1.
- x5 King Arms M16 short magazines
Soon to come:
- Mitchell Helmet Cover
- M56 Compass Pouch
- 3rd Pattern Jungle Pants
- M56 E-Tool Cover
- M51 E-Tool
Extras:
-MK2 (disabled) Hand Grenade
-M26 (disabled) Hand Grenade
-Viet Cong flag provided by my grandpa.
Comments, critique?
Edited by EWOFairsoft, 22 February 2011 - 09:04 AM.