so, it's been a while, and after selling my old TM G26 with the STEEL SLIDE and Barrel, I have missed it EVERY DAY. my son does also (and he's almost 8 :) )
funny thing is, over the last year, I have stayed in constant contact with the person I sold it to, and he assured me I could buy it back at an agreed price. well, once I got the money, he said the gun was stolen from his car. :(
so I just focused on my real steel for the time being... I have gone through a real steel glock G27 .40, a Walther PPS 9mm, and currently daily CCW a Taurus PT111 Mil Pro 9mm (3rd edition, fully polished, night sights, lots of internal work etc. its pretty sick, I am proud of it!)
but something in side of me still missed my airsoft guns. and frankly, I am at the shooting range all the time, but a box of 9mm ammo is 11-16 dollars, and I could go through 3 boxes in an hr PLUS paying for the lave, well, it gets expensive to plink with real steel.
so, I was looking around the forums, and came across another
STEEL SLIDE AND BARREL SET (GUARDER-04) which CAME WITH the spring set for it as well (GUARDER-05)
....... so
I had to jump on it
as they are harder to find than teets on a bull!!!
and, I do still have a TM G26 (allllll plastic) for my son, but he still thought it was not as cool as my FULLY BUILT TM G26.
long story short, I ordered a new KJW G27 as the base for this project, as it has the heavy weight frame, and comes with a metal slide and barrel (aluminum, but will be great to put on the plastic TM and then I can sell it to recoup my money spent on the new stuff.
so this begins the new build, of another ultimate TM G26, most parts of which arrived today.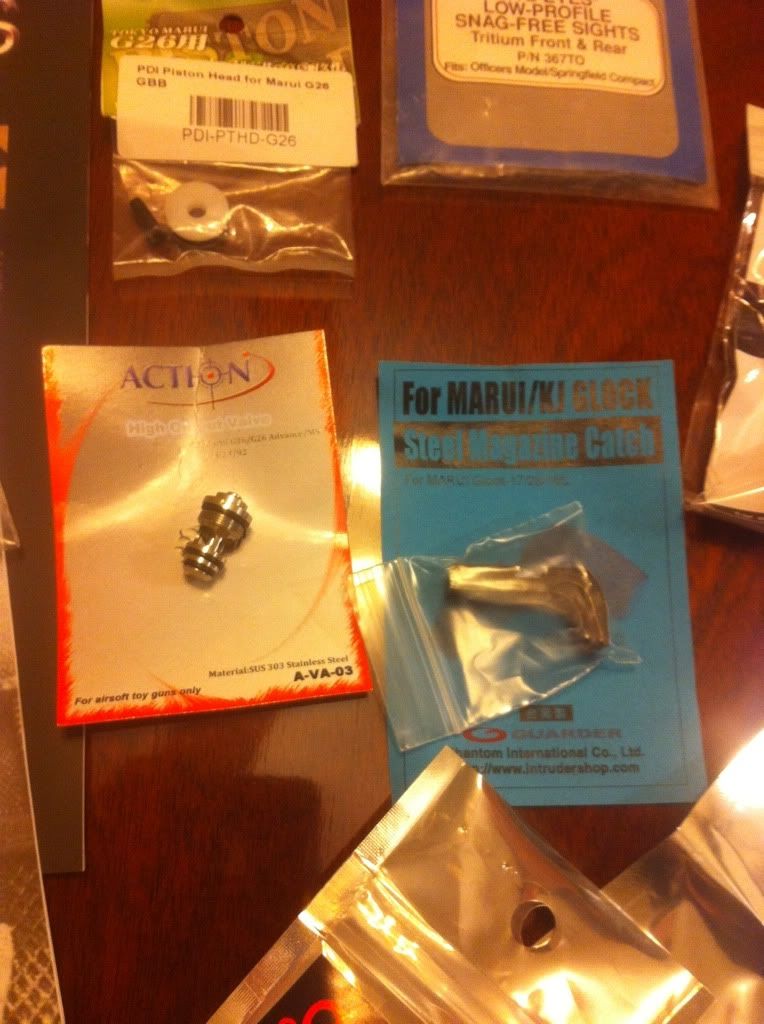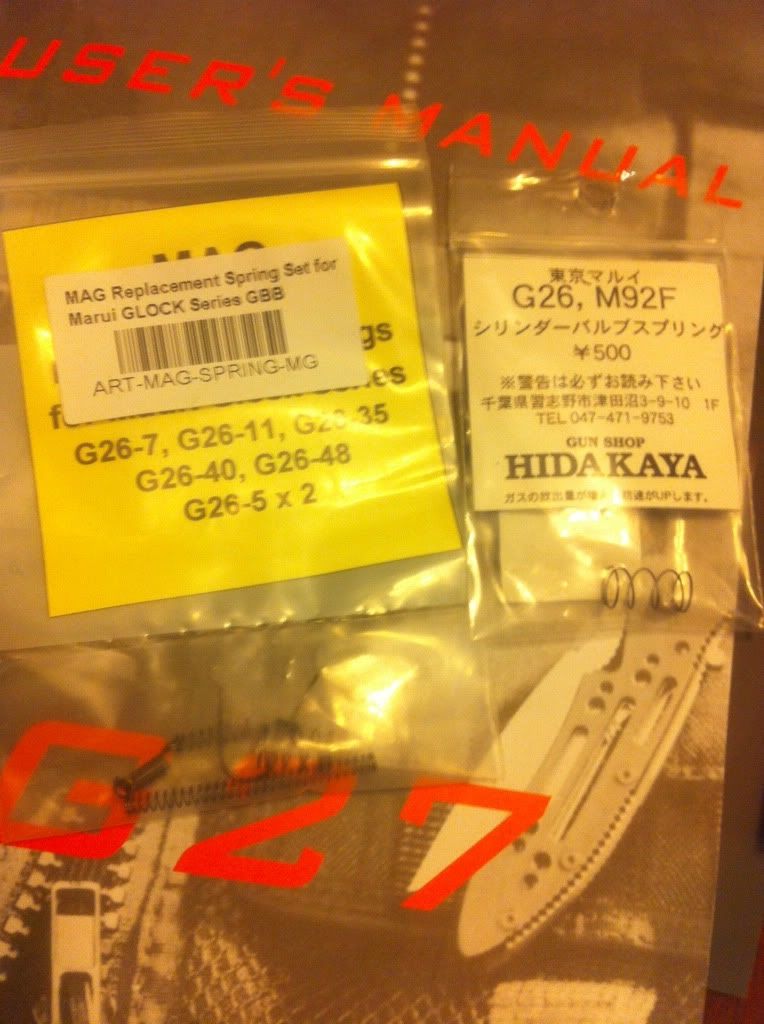 this is only the beginning. this time I am going a little further then the last.
I have the "Clipdraw" already, and the STEEL slide and outer barrel have been shipped.
there may be some polishing, etc on this build, I am not too sure, but I know it's gonna be the second of a kind: a fully steel (aside from polymer grip) G26 with massive output.
this time, I will get it chrono'd, and I will prove it's power with video's etc, because last time I didnt.
so please stay tuned. :)
Edited by mike_mcnair, 23 March 2011 - 05:08 PM.