As the title says, show everyone your brain bucket or the head gear you use in games! My apologies if this is a repost!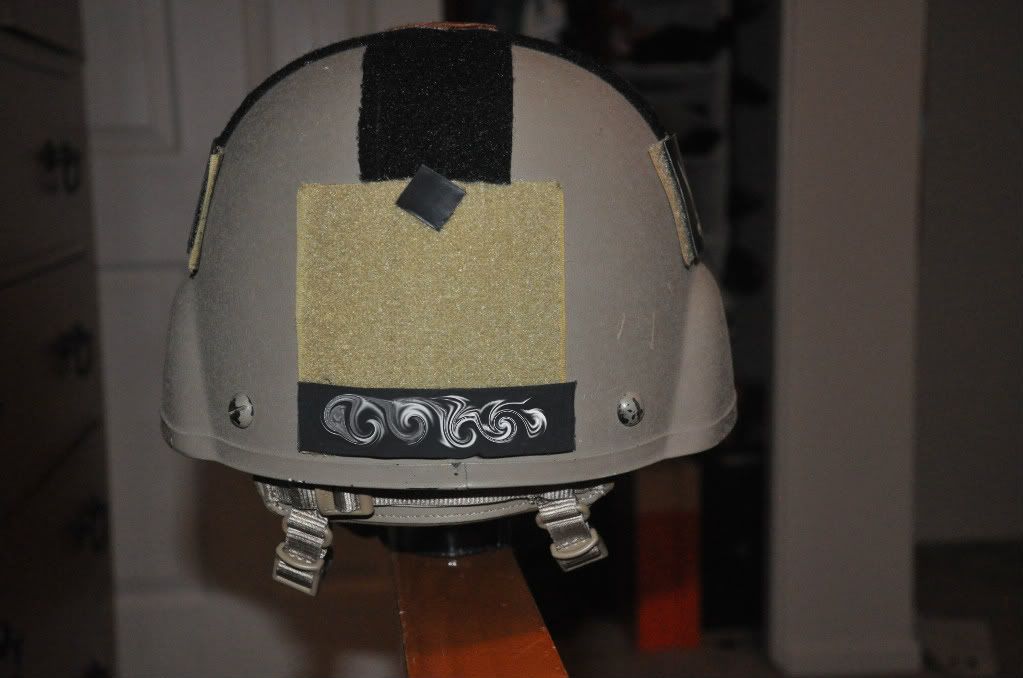 Now my helmet is still a WIP.
I ordered a Norotos Rhino swing arm today, a VIP strobe, 2 IFF American flag patches, and I ordered a new set of velcro, so when those get here I will post another pic. Also im going to put Velcro on the ear pieces for my goggles to attach to. I do have an Ops-Core H-nape attached to it, and im probably going to order a set of Team Wendy Epic Air pads for it!
Edited by houston, 23 October 2011 - 03:54 AM.