RULES:
I DO take trades
NO RETURNS AND NO REFUNDS
Only paypal
I ship ASAP
Prices are negotiable
Only ship to 48 states
PM me if any questions.
NONE OF THESE GUNS HAVE BEEN FIELD BEFORE.Picture of all the guns:
http://s1246.photobu...gg609/plloppii/
First is my A&K Masada. There are some flaws on the gun but I fixed them up. Such as the stock. The locking tab was plastic and it snapped off so I fixed it with a piece of metal and a screw.(It took about 2hours of filing; it was a pain the the butt.) I also put on a custom sling mount. I will include the stock pin to replace it. I dremeled part of the vent infront so I could fit a peq box. It kinda looks ugly but could easily be fixed with some paint. I look off the right selector switch so that taking the gearbox out would be alot easier. I will not include the right selector switch.
The Piston stripped so I replaced it with a SHS 14 metal teeth piston. I adjusted the AoE with a sorbo, reshimmed, regreased and wired to deans. The gun is working smoothly right now.
Im asking for
220 SHIPPED
for the gun. Does not come with holosight, rails or silencer or magazine.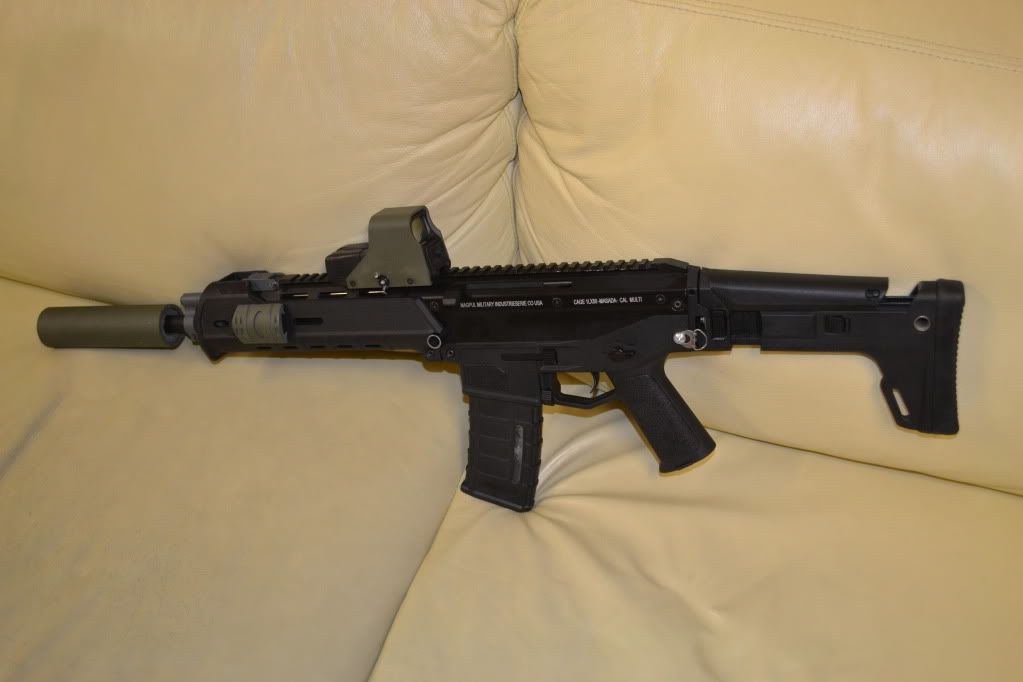 SEE ALL THE PICTURES IN THE ALBUM LINK ABOVE.
Next up is my ICS CXP.08 Rifle
This gun look and works great. I did a custom wrap on the piston grip and handguard. It looks great but if you don't want it, you could easily peel it off. On the right side, I did a custom punisher skull paint job that looks sweet as hell.
I did a really painstaking mod to put the LE stock on there. But now it looks fresh and clean. I messed the LE stock up trying to put a battery pack on there. It can be easily fixed with a new one. (I fixed the barrel problem if you saw my last post.) The gun will not come with the black flash hider. It will come with a orange plastic one that looks kinda messed up. The threading stripped alittle so I have a piece of electrical tape in it to secure it.
Internally, I put on deans, reshimmed, regreased and thats it. I also shaved off the second to last tooth on the piston for right AoE.
Issues:
-No place for a battery
-Flashhider stripped. (Easy $2 fix.)
-LE stock looks ugly. ($8 dollar fix.)
For a awesome project gun, im asking
150+shipping. Price is negotiable.
Does not come with battery, box, sling mount or magazine.
I will include the gun and a ICS 300rd waffle style hi-cap magazine.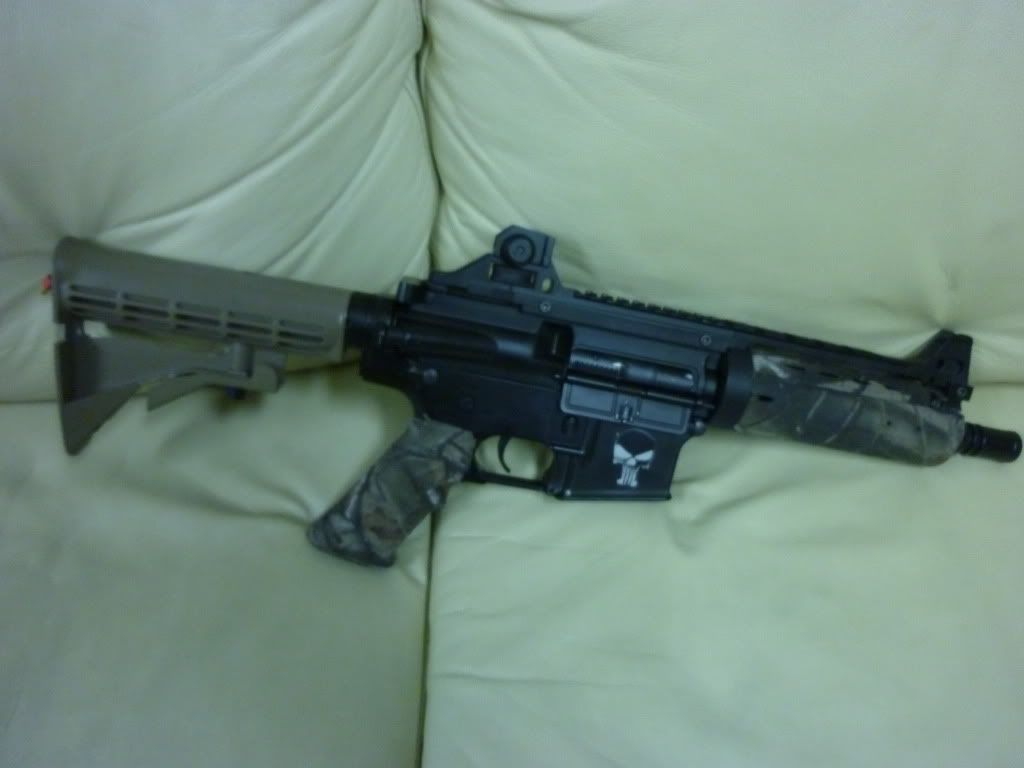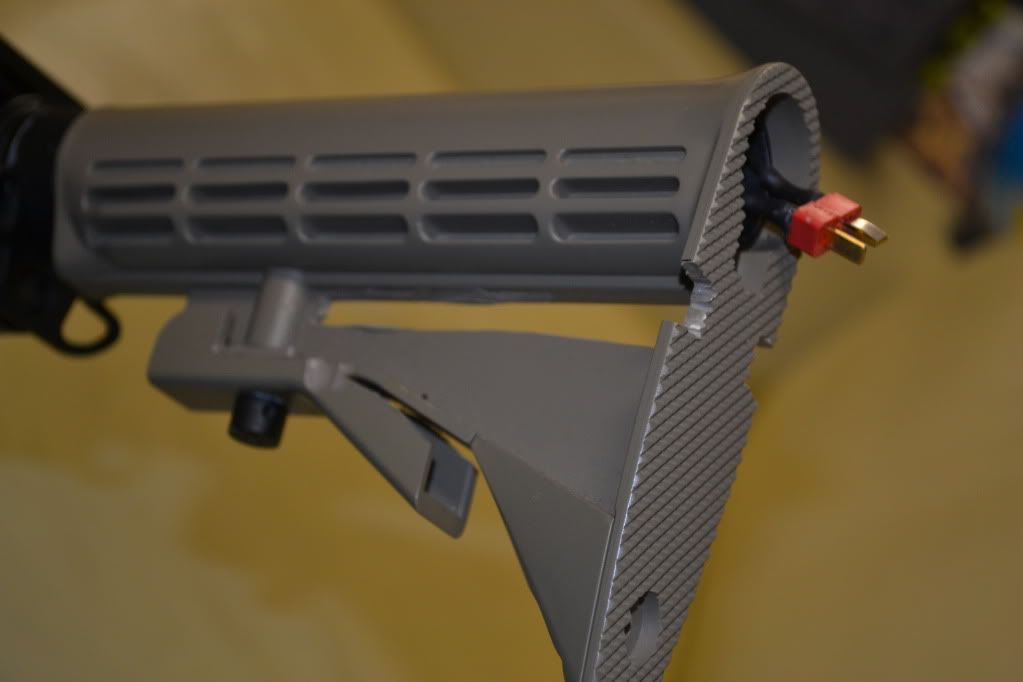 Last is a ICS CXP stock.
This thing looks sweet as hell on custom CBQ guns. Definitely a unique piece. Ive seen people modify the stock to hold a lipo but I have not done that. The good thing about this stock is that it already come with a sling point.
I painted the stock tan but you can paint over it if you wish.
The stock will come with all mounting hardware.
Im not sure about the pricing. Hit me up with a pm if your interested though.
(Ive seen some guys put a 95 price tag on this thing, but im not asking for that much)
Hit me up with a PM if you have any questions.
Thanks for browsing!
-Noah
Edited by plloppii, 02 May 2012 - 06:31 PM.