I have a very rare a&k M249 shell with trademarks, and a daytonagun version 3 kit plus palmer's regulator. This package does not come with a magazine/box mag. It is essentially brand new, I got the kit just never got the chance to assemble it. It also comes with spacers for adjusting fps/recoil power, and 2 additional hop up buckings. This is sold AS is. I do not believe anything is missing, but I'm not 100% sure. Upon inspection, I can see that all the necessary hardware is there.
A&K 249 trademarked rare shell: 200
Daytonagun Kit: 499
Spare hopups : 20
Special spacers that can adjust recoil/power: 15
Palmer's 0-600psi stabilizer: 150
Gun Case: 30
Shipping : 30
Total
944
Asking for 699 shipped (USA ONLY) via paypal. Add 50 dollars if you want a new 509mm Prometheus TBB to go with this package.
If you want to trade, I am looking for GBBRs ONLY, or rare exotic airsoft sniper rifles.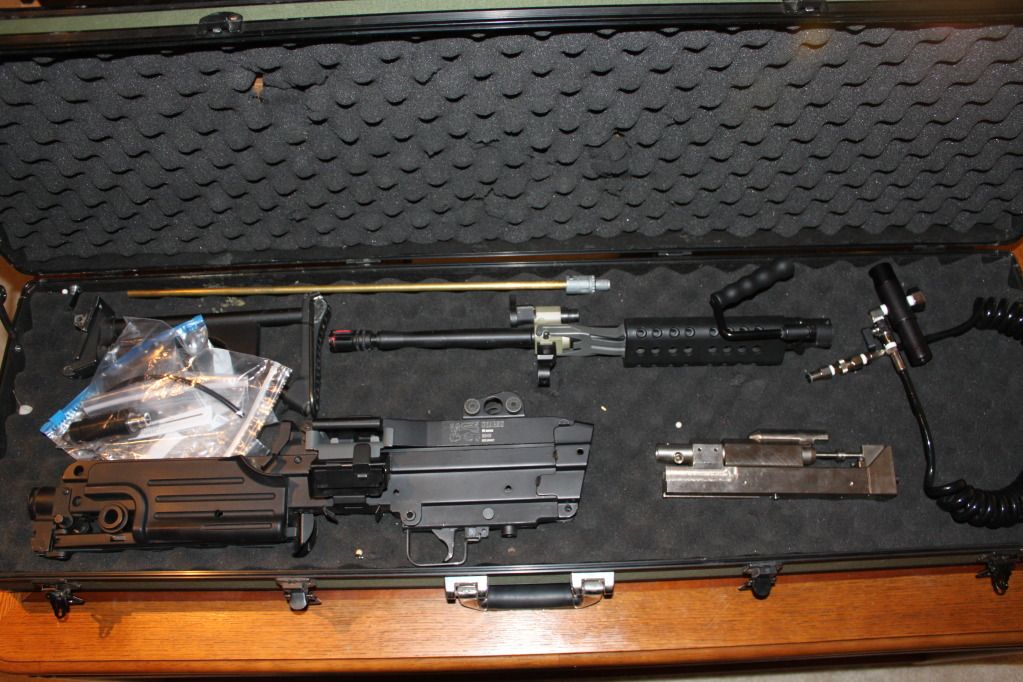 Edited by Singuy, 17 July 2012 - 10:51 PM.