Inner Barrel Lock-Down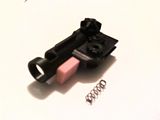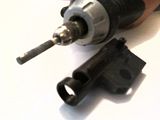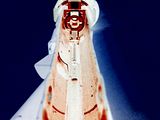 This application and illustrated example applies to m4/m16 model airsoft guns.
It is not limited to these gun models but will not work with every model of airsoft gun nor every Hop-up type.
Definition: Inner Barrel Lock Down.
- Securing the Inner Barrel in a way that ensures there is no movement of the Inner Barrel whatsoever as the gearbox cycles, the Air Nozzle feeds a round, and then seals with the Bucking.
Locking-down the Inner Barrel is often linked to Vibration Control. I look at these as two separate things, but each one contributes to the other.
Inner Barrel Lock-Down / Most Common Approach:
- There have been many approaches and DIY mods for locking down the Inner Barrel through the years.
There is no wrong way to do it, provided whatever your DIY approach is actually works.
As of now, possibly the most common general approach is the Three Point Approach.
A combination of:
1. Barrel shims that secure the inner barrel and outer barrel at the muzzle.
2. A locking ring to replace the brass ring that comes with most if not all Hop-up's
3. A set of O-ring spacers placed on the barrel and directly in front of the Hop-up unit.
This approach is credited to HS5 and his Hunterseeker Armory. He also sells this as a kit that you can buy from various vendors.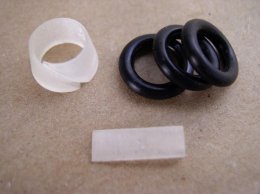 ______________________________________________________________________
Hop-up Units:
(Click on Images for Larger View)
- There are basically two types of Hop-up units for m4/m16 Guns: Split Design and One Piece.
Split Design:
0713132109b.jpg
160.54KB
9 downloads
The Split Design stems from the original AEG Hop-up design and is mostly associated with airsoft guns that have plastic(ABS) Receivers/Bodies. There are some companies that utilize the Split Hop-up design with their metal Receivers, but most use the One Piece Hop-up Unit design now and do so in both plastic and metal Receivers/Bodies.
- The Split Hop-up is designed so that when the Air Nozzle feeds a round drawn through the BB-Ramp(lower part) and then seals with the Bucking, it literally pushes the upper Hop-up unit( Chamber and Tube) forward. The forward spring attached to the front of the upper part of the Hop-up Unit is compressed and helps the Hop-up unit return quickly to rest position. This is also known as Free Float. The purpose of this design has mostly to do with a theory that this design ensures proper/controlled feeding of the bb from the magazine.
One Piece:
0713132110.jpg
206.07KB
10 downloads
- The One Piece Hop-up unit design is all one piece, so the BB-ramp and upper Hop-up Chamber with Tube are all in one, so it does not free float. So in terms of inner barrel stabilization, when the magazine locks in, it locks into the BB-ramp of the One Piece Hop-up unit. This in turn helps lock the barrel down and keep it from moving.
_______________________________________________________________________
Inner Barrel Lock-Down / Target Hop-up Unit Location /Split Hop-up unit Design:
There is one area of the Three Point approach I find does not work well with airsoft guns that use a Split Hop-up design. That is the use of an O-ring or multiple O-rings as spacers/buffers to prevent the Hop-up unit form being pushed forward and Free Float. I have discovered a different approach to this specific area and will share it with you.
First I will write out out the the simplified steps and then below this will be the step by step tutorial.
1. Remove the Forward Spring from your Hop-up Unit.
2. Cut/ Shave off the Forward Spring Base Post.
3. File the area so it is nice and smooth.
4. Remove your Upper Receiver from your gun and locate the inside location where the Hop-up Unit seats.
5. Cut a Block Pencil Eraser into sections and cut one of the sections to fit the open/flat space inside the Upper Receiver where the Hop-up Unit seats. This piece of Eraser is a Drop-in piece that will fill the space where the Forward Spring was utilized. It is intended to be a wedge buffer that pushes the Hop-up Unit as close to the Air Nozzle as possible for better air seal and at the same time hold the Hop-up Unit in place securely so that it and the Inner Barrel do not move.
It will look like this inside your Upper Receiver:
______________________________________________________________
Tutorial:
Hop-up Unit:
(Click on Images for Larger View)
Tools and Materials:
- Cutting tool: Knife / Scissors / Razor Blade / Dremel Cutting Wheel, whatever.
- File: Metal Hand File / Dremel with Grinding Stone bit.
- Block Pencil Eraser.
image__2_.jpg
137.82KB
5 downloads
imageCAJ6IFJE.jpg
153.99KB
6 downloads
Step One:
Remove Your Inner barrel and Hop-up Unit.
Separate and remove the Hop-up Unit.
I suggest you dis-assemble the Hop-up unit, but you do not have to.
0707131753.jpg
203.72KB
9 downloads
Step Two:
Remove the Forward Spring on the Hop-up Unit.
1029122143.jpg
104.63KB
9 downloads
0713132019.jpg
162.28KB
5 downloads
Step Three:
Take your Cutting Tool and cut down the Forward Spring Base Post as much as possible.
1029122056.jpg
116.99KB
4 downloads
0303130929a.jpg
232.97KB
6 downloads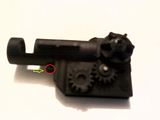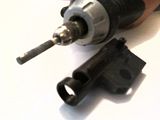 I used a Dremel for my first time doing this Mod.
A cutting tool works much better for this step.
I recommend a Straight Razor/Naked Blade.
Step Four:
Use your Metal Hand File or Dremel with Grinding Stone bit and shave the rest of the Forward Spring Base Post until it is flush with the Hop-up Unit body. The finished product needs to have a nice and smooth surface.
0713132021.jpg
181.98KB
5 downloads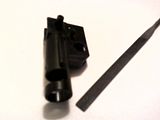 Step 5:
Wash and dry the Hop-up unit thoroughly.
0706131858.jpg
117.69KB
5 downloads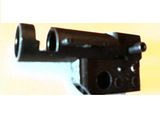 Continued.................................
Edited by vanevery, 24 August 2013 - 07:07 PM.