Turn this plane Helmet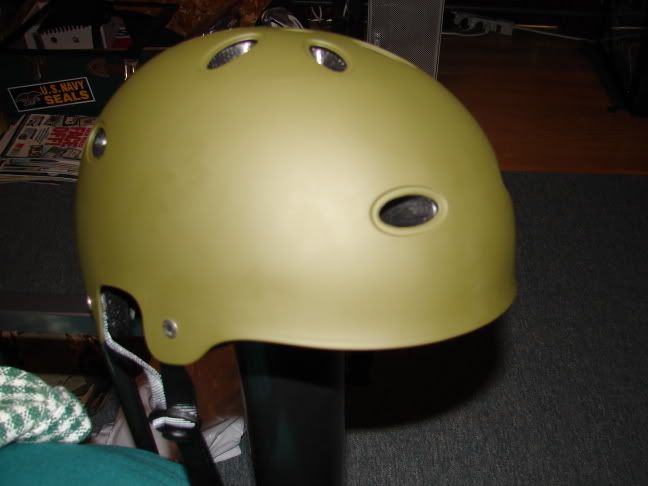 Into THIS!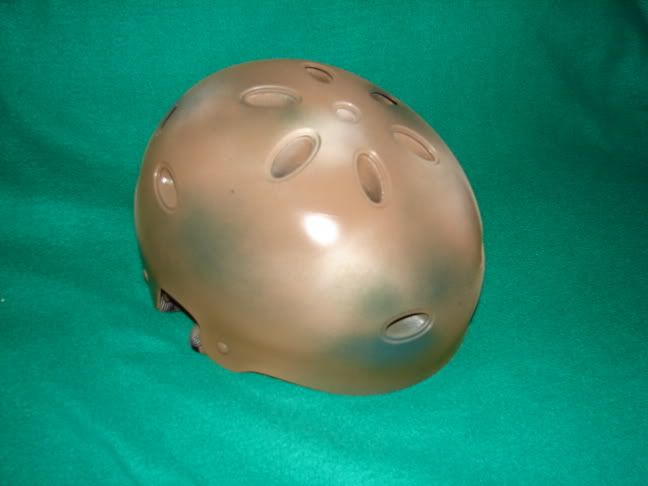 FOR LESS!
Instead of getting one of these for 140usd, and its not painted.
http://airsoftatlant..._helmet_jpg.jpg
Things you need for this project.
$ = $40
Safety FIRST!
You may need a respirator or a air tight eyemaks for spray painting. Paint can coat lungs and get you sick. Sensitive eyes may need air tight goggles for safty
- Helmet of any kind that you want, I recommend finding a used one for price.
- Pray paint colors of choice
- Lint free cloths
- 600 grit sand paper
- monitor cleaner
- baby oil (non cream type)
- Painters tape
__- Fat roll of tape
__- Very skinny roll of tape
- Knife
First
Take all stickers off Helmet with a small Knife. You may have some scratches but don't worry, you'll sand then paint over those.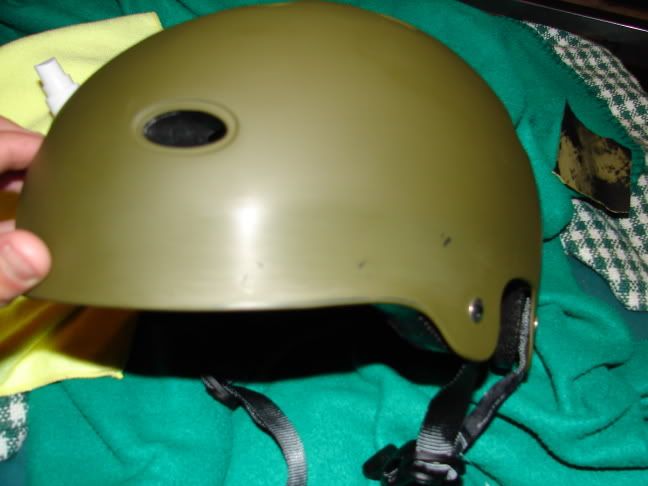 Seconde
Use monitor crleanor (Windex will work fine but the amonia in it may mess up plastic) with lint free cloth to take off all stickiness from skickers.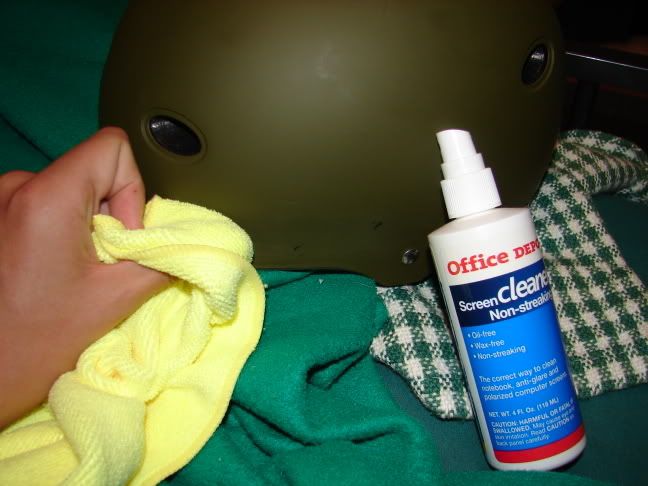 Third
Then use 600 grit sandpaper WITH monitor cleaner to sand out nicks and bumps in helmet, also gets out unprofessional plastic lines.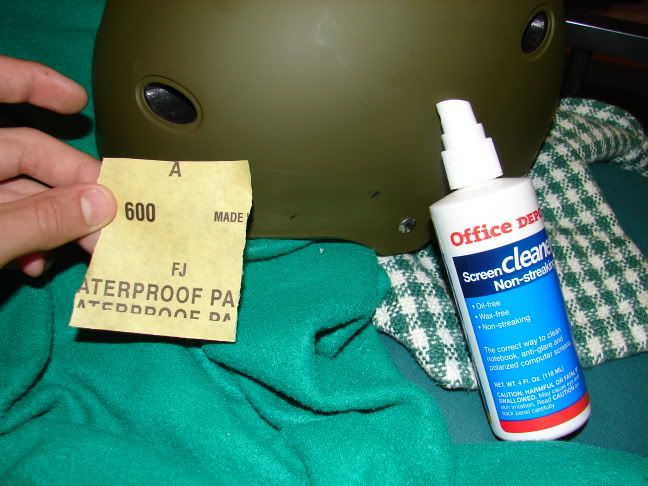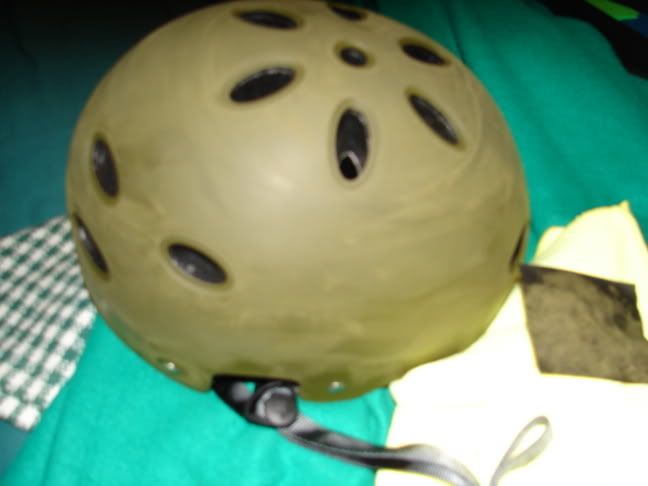 Forth
Use a lint free cloth with cleaner to take off the dust from sanding. Then use a little bit of the baby oil on the lint free cloth and rub it on the helmet. This will get off ALL dust and bad paint from before.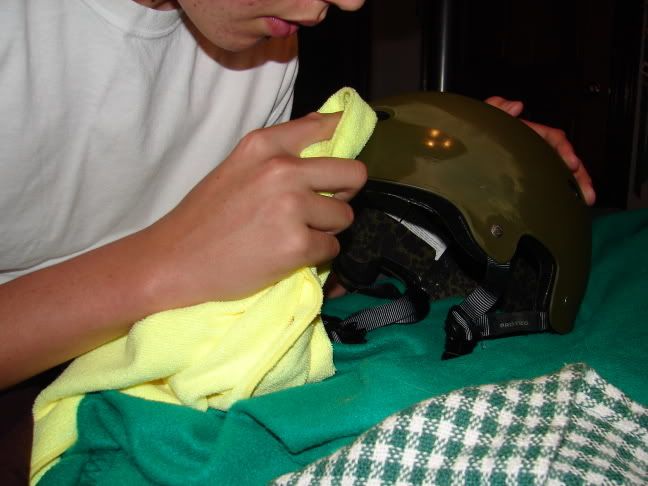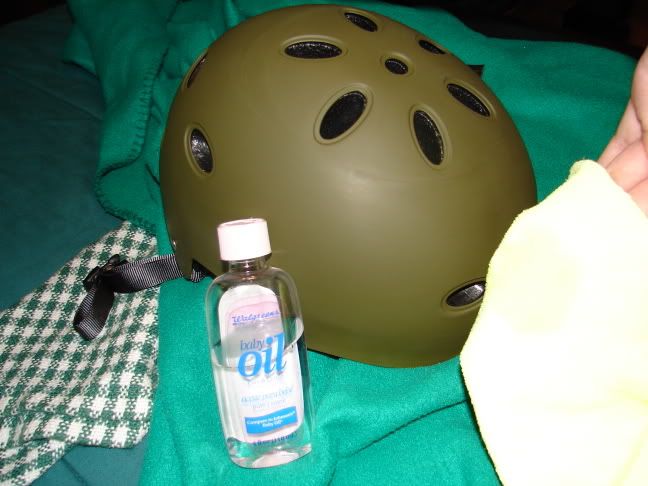 Should look like this after oil.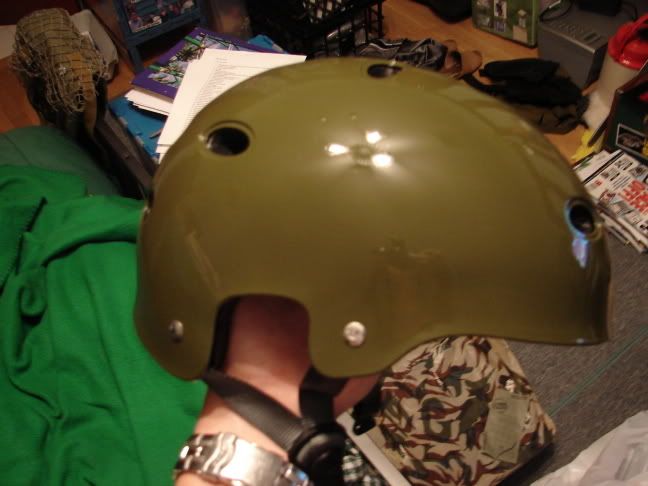 \
Then get ALL baby oil off be for going to painting stage.
continues on post 3
Edited by noga, 26 May 2006 - 07:50 PM.